News
Two Saints Honored as All-Americans
By June 01, 2019 11:56am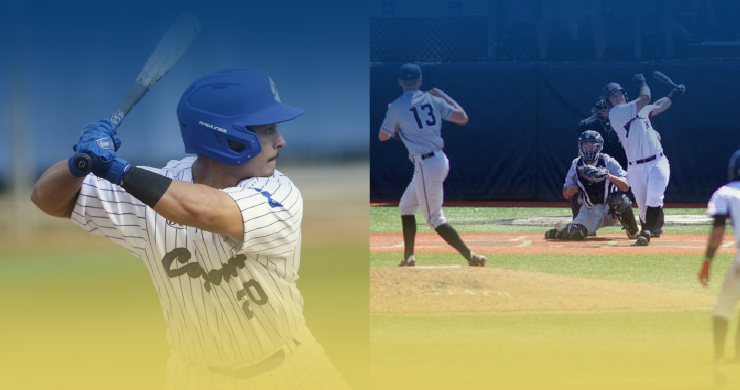 Congratulations to Saints alumni Gabe Chavez (Cal State San Bernardino) and Tristan Peterson (New Mexico State) for being selected as All-Americans.
Peterson, a power-hitting first-baseman, produced impressive numbers this season: a .400 batting average with 20 home runs, 90 runs batted in, 78 hits, 69 runs, 38 walks, 10 doubles and not to mention one triple. The Aggie was named First-Team All-American by the Collegiate Baseball Newspaper.
In addition to being named as a unanimous First Team All-Region selection, Chavez was named a National Collegiate Baseball Writers Association Second-Team All-American. The sure-handed infielder led the conference in on-base percentage at .482 and in batting average at .413, good for 22nd in the country. Chavez compiled 71 hits and was nearly impossible to strike out, ranking 13th in the nation in this category.
Chavez is the longest tenured player in the Saints' 16-year history.
What to Read Next