News
Summer 2023 Season Recap
By Arroyo Seco Saints August 11, 2023 07:16pm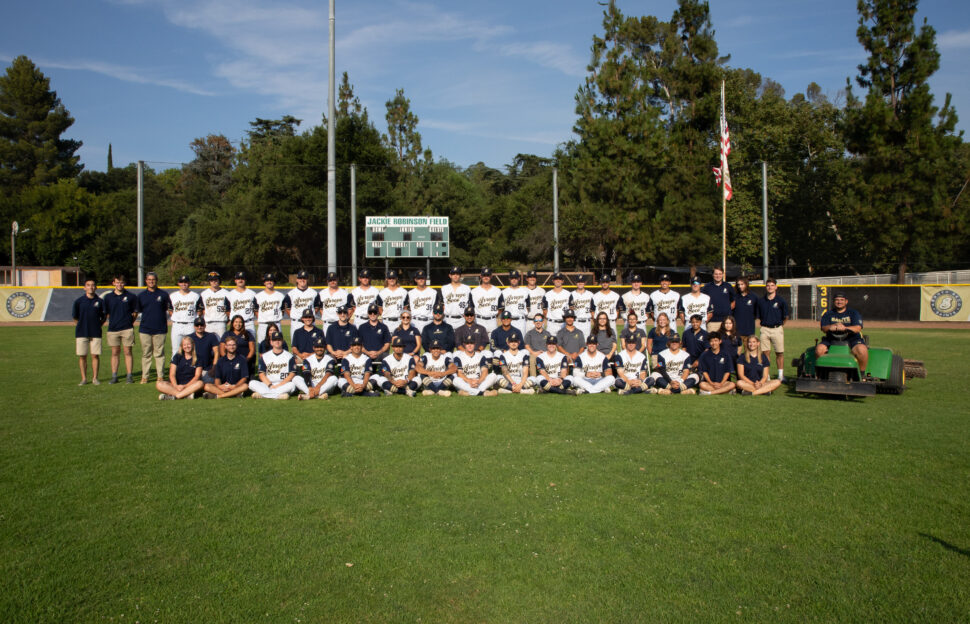 PASADENA, CA — 8 weeks and 40 games later, the 2023 season has finally reached its conclusion for the Arroyo Seco Saints. Despite coming up short in the California Collegiate League State Championship, the Saints are walking away from an overall well-played season and a hard-fought 23-15 record. 
The Saints boasted an impressive roster this year. Of the 46 players who donned their jerseys at various points in the season, 34 came from Division 1 programs, 5 from Division 2, 2 from Division 3, and 5 at Junior Colleges. It was a combined effort on behalf of all the Saints' players, but there are several individuals with standout performances. 
Raider Tello (Iowa) and Spencer Rasmussen (Azusa Pacific) finished the regular season with the two highest averages on the team — .378 and .474 respectively. 
Returning Saints' outfielder Max Blessinger (Belmont) led the team with 36 hits in 28 games played. Kyte McDonald (Rice) hit 4 home runs this season, including a grand slam. His former Wichita State teammate Alex Birge had the most extra base hits in the Saints lineup — 2 doubles, 3 triples, and 3 home runs. Connor Bradshaw had the most runs batted in amongst the Saints lineup, with 20 runs batted in during the regular season — not including the grand slam in game one of the CCL Championship Series and the three-run home run in game three. 
Jacob Henderson (Iowa) finished the season with a 0.00 ERA after 19 innings pitched, and only one hit allowed. Caleb Reyes (Cal Poly Pomona) was right behind with a 1.73 ERA in 32 innings pitched. He threw 23 innings in a row without allowing an earned run. Carter Herrera (Cal State San Bernardino) led the bullpen with 35 strikeouts, and threw 24 innings in a row with a run.
The individual talent and overall teamwork propelled the Saints to their first CCL State Championship after 6 years with the league. In about nine short months, action will return to Jackie Robinson Memorial Field, and the Arroyo Seco Saints will be back for another summer of baseball. 
Contributors:
Saints Reporter Sydney Barragan (New York University)

Saints Photographer Sonny Tapia (Cal State Long Beach)
What to Read Next