News
Saints Win Back-and-Forth Game against the Barons
By Arroyo Seco Saints June 28, 2023 02:50pm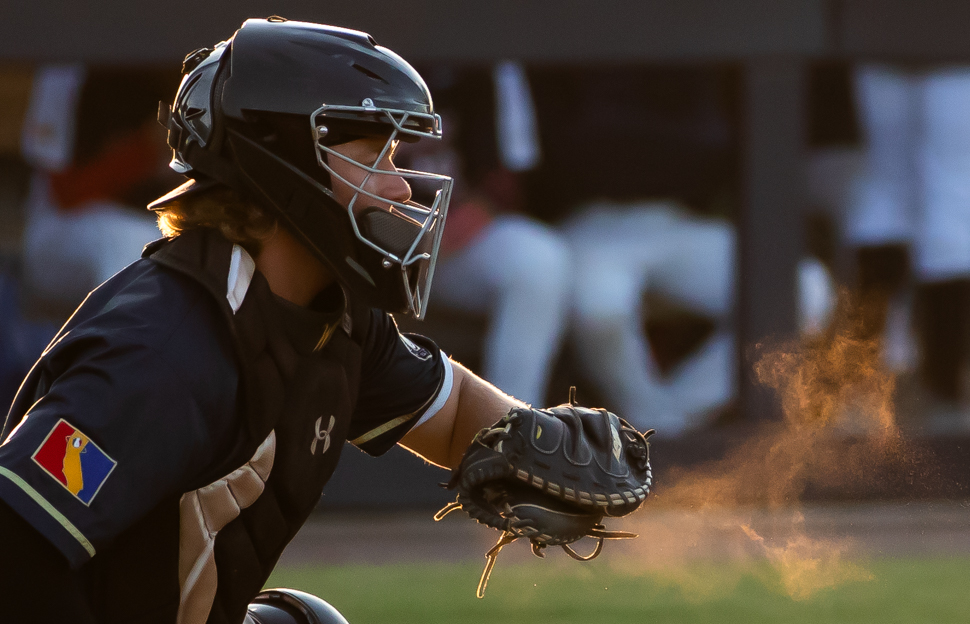 COMPTON, CA — In a high-scoring, back-and-forth game at the MLB Youth Academy, the Arroyo Seco Saints continued their winning streak with a 14-8 victory against the Academy Barons. The Barons outhit the Saints by two, 13 to 11 respectively, but fell short by six runs. 
 In the first inning, Max Blessinger (Belmont) singled and stole his way to third. Kyte McDonald (Wichita State) tripled and then scored on Raider Tello's (Iowa) ground-rule double. The Barons took the lead in the 2nd with a series of singles and a pass ball to the backstop. 
Jack Hammond (Long Beach State) singled in the fourth, later brought across the plate by Jaime Perez's (Tarleton State) double down the left field line. The Barons went to the bullpen for last week's CCL Hitter of the Week Mason Hammond's (Tarleton State) at-bat. He welcomed the new pitcher with a two-run blast to take the lead for the Saints. 
The Barons took the lead back again with a crushed three-run homerun, but it was only maintained for half an inning. Jack Little (Wichita State) kicked off the 6th inning with a hit to the back wall that he stretched into a triple. The Barons went to the bullpen after loading the bases with two back-to-back walks. Little stole home on a passed ball to tie the game, but the bases were immediately reloaded after Julien Alvarez (Cal Baptist) drew a walk. Hammond stole home on another pass ball and put the Saints back in the lead. The Barons pitcher walked Blessinger to reload the bases a third time that inning, and McDonald came up to bat. 
The Wichita State player sent a towering flyball into the left field. The Baron's outfielder lost it in the slowly darkening sky and didn't find it again until it clanged off the scoreboard — the first grand-slam of the season. 
Hammonds' brought in an additional run in the 7th, and the Barons did the same in the 8th. The Saints posted another two in the ninth for good measure, and finished 14-8. 
When asked what could be attributed to the Saints ability to come from behind time and time again, Hammonds simply answered, "They're just a great group of guys."
This is the 6th win in a row for the Saints, and the first for Week 3 of CCL play. The Saints are looking for their 7th win in a row on Wednesday, June 28 in a rematch against the Academy Barons back home in Pasadena. Tune into the matchup live at 6:05 p.m. PST on our Youtube Channel. 
Contributors:
Saints Reporter Sydney Barragan (New York University)

Saints Photographer Sonny Tapia (Cal State Long Beach)
What to Read Next