News
Saints Unable to Rally Offensively, Fall to Foresters 4-1
By Arroyo Seco Saints August 01, 2021 09:23am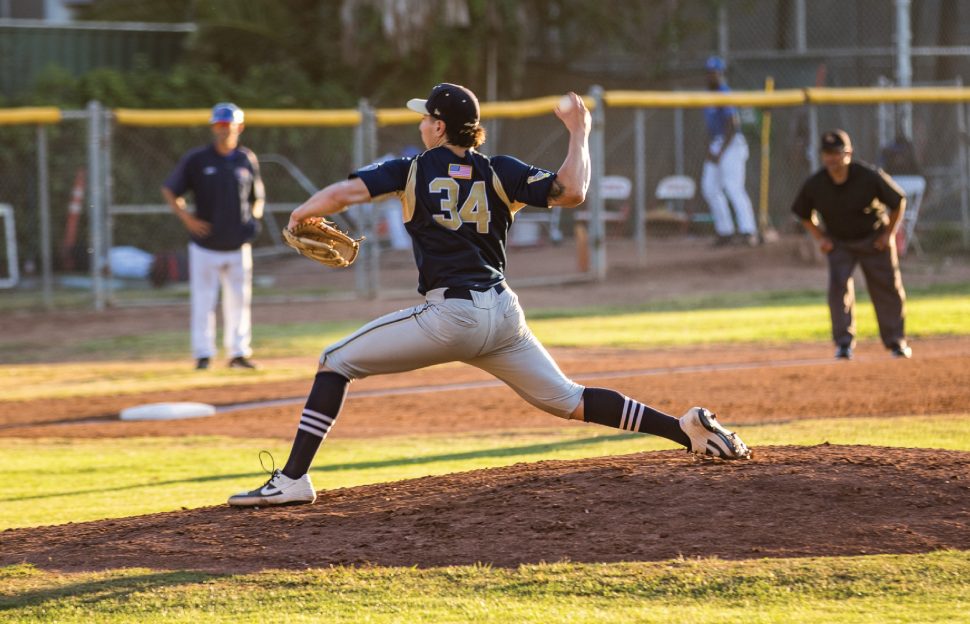 SANTA BARBARA, CA- An early 1-0 Saints lead wasn't enough to hold off the Foresters, as Santa Barbara scored four unanswered runs to defeat Arroyo Seco at Pershing Park.
Starting pitcher David Vizcaino (UC Irvine) threw five scoreless innings, until the sixth inning where the Foresters tied the game up at one. Two Saints defensive miscues led to the unearned run, but Vizcaino got out of the jam.
"It felt good to get out of that inning," Vizcaino said. "A lot of deep breaths, and just slowing the game down for me and my team. Sometimes you just get on at a fast pace, and not really thinking, so that breath definitely helped me reset."
The right hander also struck out four batters in 6.1 innings, giving up five hits and two runs.
"A lot of it started out with attacking the first pitch and getting ahead," Vizcaino said. "Just having that mentality of no matter who we're facing, just go out and attack."
On the offensive end, the Saints' only run came at the top of the fourth inning. Jake McMurray (Oral Roberts) ripped a stand up double into right-center field. Drew Cowley (Cal Poly Pomona) hit a grounder to first base to advance McMurray to third. McMurray then scored on a passed ball to make it 1-0.
Brandon Bohning (Cal State Northridge) and Tommy Castillo (Long Beach State) both had solid nights at the plate. They both went 2-4, but the Saints were unable to capitalize.
The game was tied at one when Vizcaino came in for a seventh inning. A hit by pitch, a walk, and a base hit loaded the bases for the Foresters with one out. An RBI single made it a 2-1 Forester lead, and then Chris Stamos (Glendale CC) came in for relief.
The Foresters wasted no time adding another run, as the ball snuck past a diving Jag Burden (Cal Berkeley) in left field. They threatened to score again, but Burden was able to hit the cut off man, Drew Cowley. The third baseman then threw out the runner at home to keep it a two run Forester lead.
Fino Amador (Cal State Los Angeles) came in at the bottom of the eighth inning. Amador allowed a walk, and then a stand up double. Another defensive miscue by the Saints allowed him to score, to make it 4-1. Amador settled down after that, as he struck out the next two batters to end the inning.
The Saints already clinched a playoff spot, but tomorrow's game against the Conejo Oaks marks the last game of the regular season.
"We just have to come out ready to play, we can't take any opponent lightly," Vizcaino said. "We've had a couple wins against the Oaks already, and just go out and be aggressive on all aspects of the game."
First pitch tomorrow is at 1:00 p.m PST. Catch the action on the Saints Youtube and social media channels.
Contributors
Saints Reporter Gianna Cefalu
Saints Photographer Bailey Cowling
Saints Videographer Brandon Lin
Highlights From Saints 4-1 Loss Against Foresters
What to Read Next