News
Saints Unable To Overcome Hot Start by Riptide
By Arroyo Seco Saints June 12, 2019 01:19pm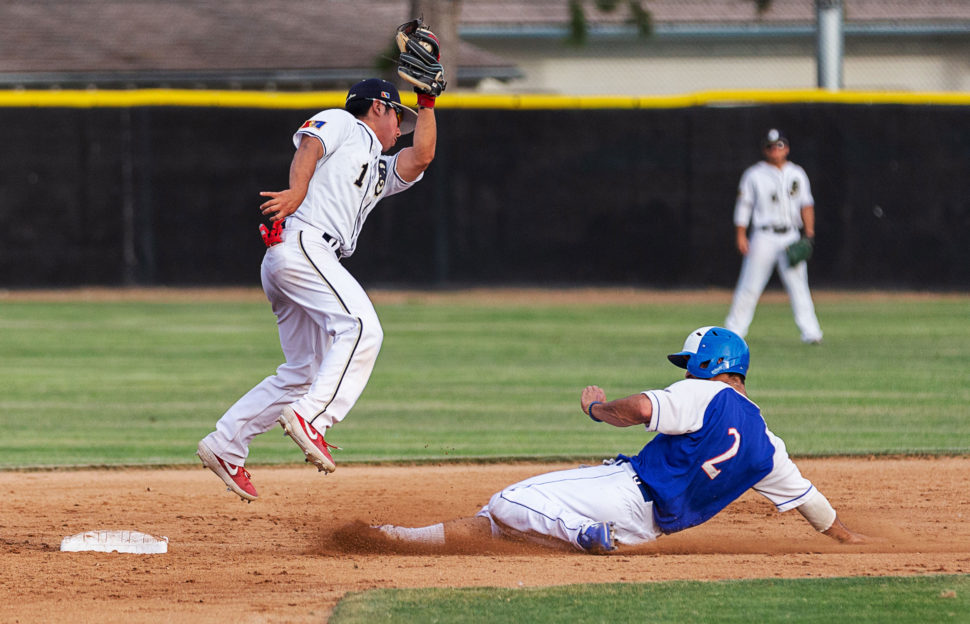 PASADENA, CA – The Saints faced an early deficit thanks to a hot start offensively by the Orange County Riptide against starting pitcher Michael Hendricks (Lee).
The Saints did respond in the bottom of the second. Tido Robles (Azusa Pacific) scored after Oscar Serratos (Georgia Tech) reached first on a throwing error by the third baseman cutting the score to 5-1.
After a tough initial frame, Hendricks allowed just two hits and one earned run in the following two innings. Jamie Robertson (Emory) entered the game in the top of the fourth and pitched two innings allowing three runs—one unearned.
Chris Burnette (Cal Poly Pomona) entered the game in the top of the sixth with the bases loaded an no outs. Burnette was able to get out of the inning allowing just one unearned run.
"I've been a reliever for most of my time in college, so it's something that I would say I'm very used to, for the most part. All year I was coming in with runners on base in tough situations," said Burnette.
In the bottom half of the inning, Andy Garriola (Old Dominion) scored by tagging up from third on a sacrifice fly from Matt Thomas (Harvard). A few batters later, Nolan Tressler (Georgia Southern) scored on a two-out RBI single from Serratos making it a 9-3 ballgame.
In the bottom of the seventh, Justin Watari (New Mexico) scored from third after Luc Lipcius (Tennessee) reached first on a fielder's choice. The Riptide tacked on another run in the bottom of the eighth.
The final scoreboard read 10-4 in favor of the Riptide.
After winning the first two games of the season then dropping the next three, head Coach Aaron Milam shared his perspective about the development of players and the opportunities college summer baseball provides. "The takeaway there is that [the players] can go strikeout every single time, but if they think that there getting good at-bats. And they are taking better at-bats, and the next at-bat was better than the last at-bat, that's all that really matters," said Milam.
The Saints return to Jackie Robinson Memorial Field later today at 6:05 pm against the San Luis Obispo Blues.
—-
Contributors:

Saints Reporters Armen Shrikian and Talia Cheatham
Saints Photographer Garrison Pena

View the live stream of the game on the Saints' YouTube channel.
View a postgame interview from head coach Aaron Milam.
What to Read Next