News
Saints Take Game Two Against the Blues with a 7-0 Win
By Arroyo Seco Saints July 15, 2023 01:24am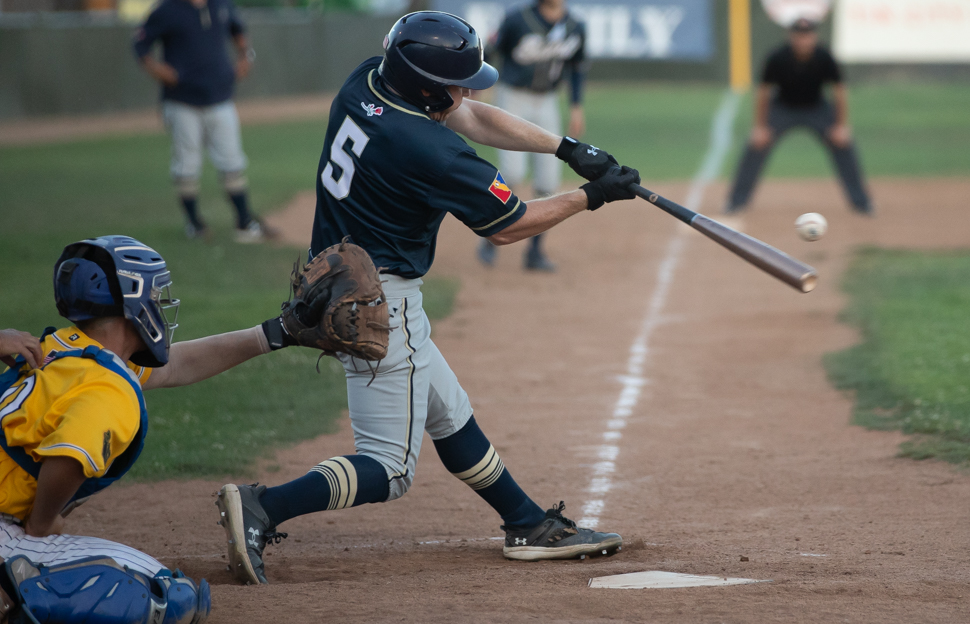 SAN LUIS OBISPO, CA — A four-and-a-half hour bus ride away in San Luis Obispo, the Arroyo Seco Saints faced the Blues in game two of the series and emerged with a 7-0 victory. 
Last week's Pitcher of the Week Caleb Reyes (Cal Poly Pomona) started out on the mound tonight. He tossed five scoreless innings to bring his no-run streak to a whopping 19 innings. 
The Saints' bats were not as explosive as last night's series opener, but the line up was still able to find the board first. Mason Hammonds (Tarleton State) got on base with a single to start the 3rd inning.  Another single from Kyte McDonald (Wichita State) brought him to put the Saints on the board. 
The Saints added another run in the 5th. Roberto Gonzalez (Cal State Northridge) and Julian Alvarez (Cal Baptist) both singled to place runners on the corners, the former being brought across the plate by Connor Bradshaw's (Pepperdine) groundout. 
Gonzalez singled again in the 7th, later scoring on Bradshaw's double — nearly identical to the 5th inning's scoring play. The Blues' were kept quiet for their at-bat, with an impressive thirteen-pitch, three-strikeout inning from Jacob Henderson (Iowa). 
An error and two walks loaded the bases in the 8th. Hammonds roped a single with bases loaded to bring in the first run of the inning. Bradshaw's second hit of the night, a two-run double, extended the Saints' lead to six. McDonald's hard-hit ground ball found its way past the Blues' third baseman and brought in the fourth run of the inning. 
San Luis Obispo came close to getting on the board on the 8th. Despite loading the bases on a pair of walks and a base-hit, the Blues were unable to score against Henderson.
Game three of the series will be back in Pasadena tomorrow night. Tune in to our Youtube Channel at 6:05 p.m. PST to watch live. 
Contributors:
Saints Reporter Sydney Barragan (New York University)

Saints Photographer Sonny Tapia (Cal State Long Beach)
What to Read Next