News
Saints Stumble in Road Appearance Against Orange County Riptide
By Arroyo Seco Saints June 19, 2017 10:00pm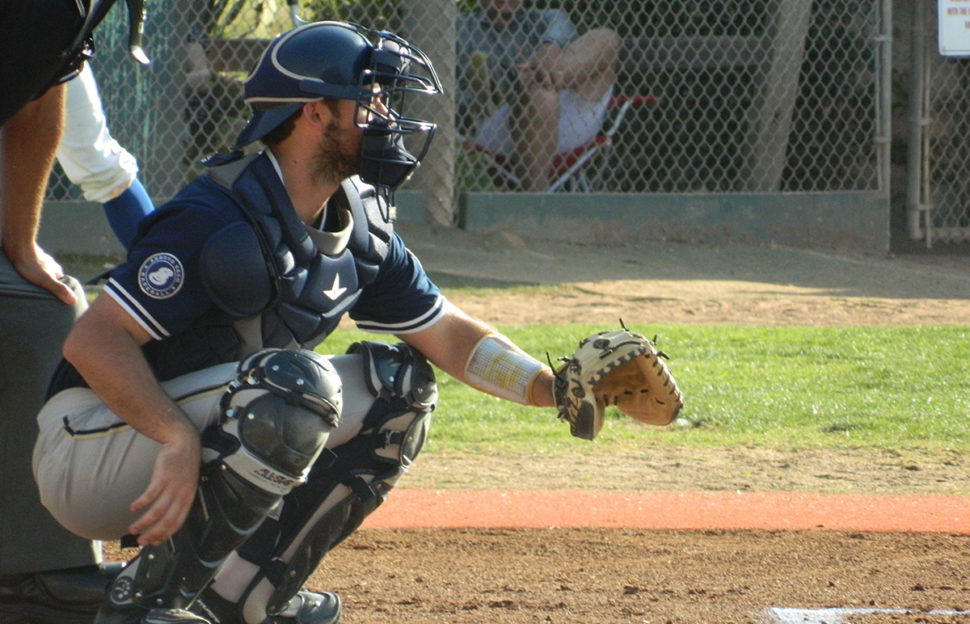 06/19/2017 10:00 PM –
Kyle Pinheiro | Arroyo Seco Baseball Insider
(Pasadena, CA)- In a rematch between the Arroyo Seco Saints and Orange County Riptide, the recent hitting spree that the Saints have been showing came to a sudden halt as the Riptide's pitching excelled in shutting down Saints batters.
With the first four innings of play hitless for the Saints, Riptide produced two runs in the bottom of the second, with a grounder down the third base line after an error by Alex Briggs (LIU Brooklyn). The Riptide rolled through the next inning forcing two fly outs and a groundout by Briggs.
It was at the top of the fourth until a Saints batter got on base, Spencer Mossburg (Lee University), walked after a pitch was thrown at his ribs. At this point, starting pitcher Tommy Costello (University of Washington) had already let up four runs on the home team. MossbUrg advanced to second after a Blake Burton (University of Washington) single and came home after a Derek Gibree (St. Leo's University) beat-out grounder to first base. Saints narrow the gap to three runs, and now trail 4-1.
Quint Robinson (University of Tennessee) would relieve Costello in the bottom of the fifth. After giving the Riptide the 6-1 lead, Costello threw 80 pitches with three strikeouts. Robinson would leave the inning allowing zero runs in the fifth, by picking off the runner at first to conclude the inning and secure the third and final out.
Robinson wouldn't get much help at the top of the inning with no runs produced by the offense. The Saints trouble would carry into the bottom of the inning when Riptide outfield, Dominic Fletcher, (University of Arkansas) would deliver three runs for the Riptide, making the score 9-1.
The last run of the day for the Saints would come off a pinch-hit double by Kyler Brudwick (Yakima Valley Community College), ending the run tally at two.
Dellan Reish (Arizona State University) would follow up Robinson the next inning, experiencing the same fortune, with back to back doubles and two singles equaling to four runs for the Riptide. The damage was done, and it improved the Riptide's lead 13-2.
Josh Walker (Butler University) would close out the game for the Saints, retiring the last six batters and ending the ball game at 13-2.
In a tough loss for the Saints, Catcher Scottie Graham, led the team with getting on base twice and had this to say after the game ended with only six hits for the Saints, compared to 17 the night before "Just getting behind in the counts hurt us, a long week with a lot of games, and we came in a little slow this morning"
When asked what they needed to work on for next game, Graham answered with "our team needs to be more aggressive and show more intensity, those two main things, and the rest will take care of itself."
The Saints continue the series against the Riptide by returning home to Brookside Park for a game on Saturday, June 17 at 1:05 PM
What to Read Next