News
Saints Stomp Sonoma in 7-4 Victory
By Arroyo Seco Saints June 25, 2022 08:26am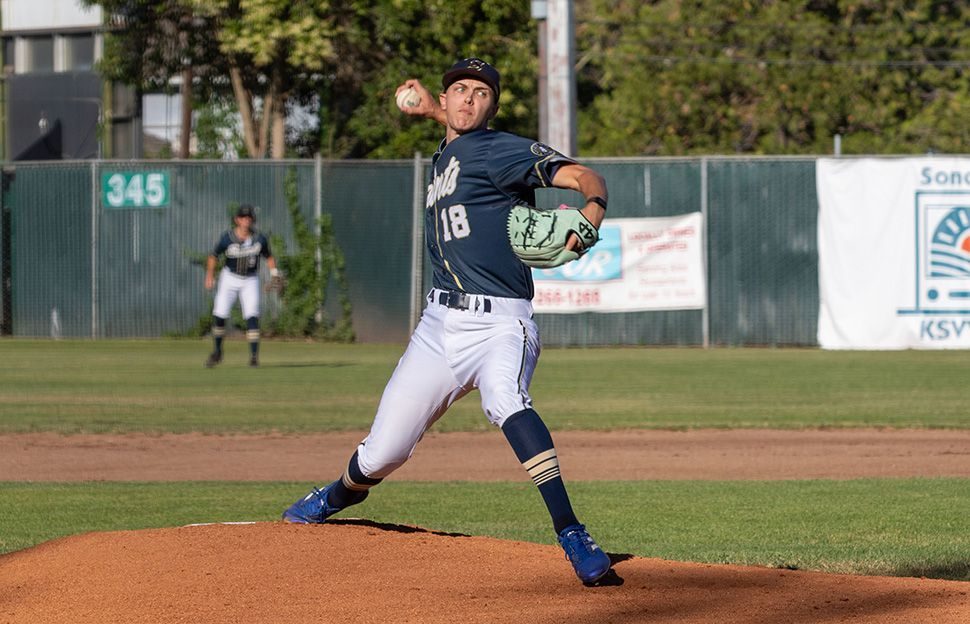 SONOMA, CA – The Saints arrived at Arnold Field in Sonoma, Calif. on Friday night to take on the Sonoma Stompers for the second game of a 4-game Northern California road trip on Friday, June 24th. The Saints were in control the whole game, powered by scoring early in the 2nd and 3rd innings. 
The Saints posted the first score came in the 2nd innings when Cooper Harris (Wichita St.) doubled home Peyton Holt (Arkansas) and Jordan Rogers (Wichita St.). Harris was then driven home on a single by Dylan Johnson (Gonzaga) before the inning expired. 
The Saints continued to pile on the Stompers when Kyson Donahue (Hawaii) drew a walk that led to a big 2-run homerun to left field by Matt Wong (Hawaii). 
Zach Jacobs (Long Beach St.) did not let the Stompers on the basepaths through the first three innings, but the Stompers eventually scratched across a hit in the fourth. Jacobs kept them shut down until the 5th inning when the Stompers responded with two runs of their own. 
The Saints did not wait too long to respond as Johnson led off the 7th inning with a single and proceeded to steal second and third base. Kyson Donahue then drove him with a good piece of situational hitting. 
Arroyo Seco kept the momentum going in the 8th inning when Jordan Rogers reached base again, and Johnson took on a different role in the run scoring by driving him in. 
Sonoma attempted a comeback in the 9th, posting two runs, but it was ultimately futile as Anthony Giannette (Louisiana Tech) shut the door to end the game. 
After the game, Jacobs said that he felt good after today's performance, and that the partially torn lat he is recovering from has been feeling stronger and recovery is going well. Looking forward, Jacobs plans to focus on mixing his pitches and working on his stamina.  
Cooper Harris had a standout performance, with the RBI double that started the scoring onslaught. Harris spoke to the mentality going into his at-bats. "Being able to trust the process in my swing and making sure I can do it," said Harris. Harris affirmed that he can definitely "do it," picking up two hits on the day including the big hit in the 2nd. 
Manager Aaron Milam had a lot of good to say about the Saints' pitching staff. He described Jacobs as a "strike machine" and said the rising freshman Spencer Seid (UC San Diego) did a solid job of simplifying his process which allowed him to pick up five strikeouts in his two-inning stint. 
Milam was pleased with the victory noting the importance of building wins. He also placed a large amount of importance on winning each week being a key to a successful summer. 
Player of the Game: Zach Jacobs (Long Beach St.) 
5 IP, 8 strikeouts, 3 H, 2 ER

 
Contributors: 
Saints' Reporter Jackson Crawford (Texas)

 

Saints' Photographer Angie Martinez (Mount St. Mary's)
What to Read Next