News
Saints Snap Four Game Losing Streak, Beat OC Riptide 4-3
By Arroyo Seco Saints June 28, 2021 12:05am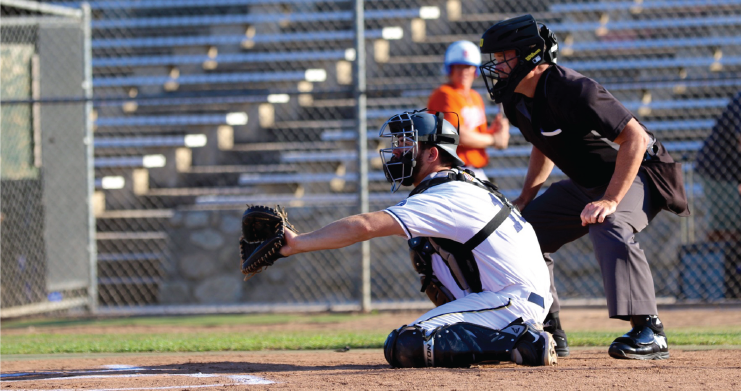 PASADENA, CA- A go ahead RBI double for Bo Willis (Northwestern State) was the deciding run, as Arroyo Seco beat the Orange County Riptide 4-3 at Jackie Robinson Memorial Field.
The bats got going immediately with a Drew Cowley (Cal Poly Pomona) solo home run to right center field to put the Saints up 1-0.
The Riptide answered right back in the top of the third inning with an RBI double into left field to score two runners. Back to back center field flyouts to Cooper Elliot (Wichita State) silenced the Riptide's momentum.
Jack Baird (Pepperdine) would only allow those two runs in his outing, pitching through four innings and three strikeouts on the night. Baird was able to get out of a bases loaded jam in the top of the fourth, with a flyout to Jag Burden (UC Berkeley) to end the inning.
The fourth inning rally kicked off with a bunt from Burden down the third base line. Cooper Elliot (Wichita State) drilled a single into right field, but got past the Riptide's right fielder. Burden scored from first base and tied the game up 2-2.
A balk from the Riptide pitcher advanced Elliot to third. Jackson Cobb (Texas Tech) hit a slow roller to first base on a fielder's choice to bring in Elliot, with the Saints back on top 3-2.
Fino Amador (Cal State Los Angeles) came in for relief, allowing one run and one strikeout.
With the game tied 3-3 in the bottom of the seventh, Peyton Lewis (Texas State) drew a walk, and advanced to second on a passed ball. Willis comes up with a clutch RBI double to right field, putting the Saints up 4-3.
"I just stick to my approach, usually when I step into the box I always think that fastball is going to be right down the middle," Willis said. "But with runners in scoring position, I usually tend to not change that approach, I want to stay within myself and, you know, sometimes I find barrels sometimes I don't. So, I just put a good swing on and that's all that I can ask for."
Derek Yoo (Columbia) and Daniel Ritcheson (San Diego State) silenced the Riptide bats, combining for three strikeouts in two innings.
The Saints broke a four game losing streak, and Willis attributes the team's success tonight to having an extra hour of practice.
"Defensively, we didn't have anyone steal on us like previously this week," Willis said. "I think implementing that system brings us together, we're better as a team with the middle infielders communicating with the pitcher and the catchers having more of a sign, more signs for the pitcher to slide step, in case the guy on first wants to run on us."
The Saints have Monday off, but are back on the field Tuesday to take on the Conejo Oaks at Jackie Robinson Memorial Field. First pitch is at 6:05 PST. Follow the action on our Saints Youtube and social media channels.
Contributors
Saints Reporter Gianna Cefalu
Saints Photographers Angie Martinez and Jessica Adachi
What to Read Next