News
Saints Snag Win Over Riptide 7-3, Head Into Final Stretch of Regular Season
By Arroyo Seco Saints July 31, 2021 03:02pm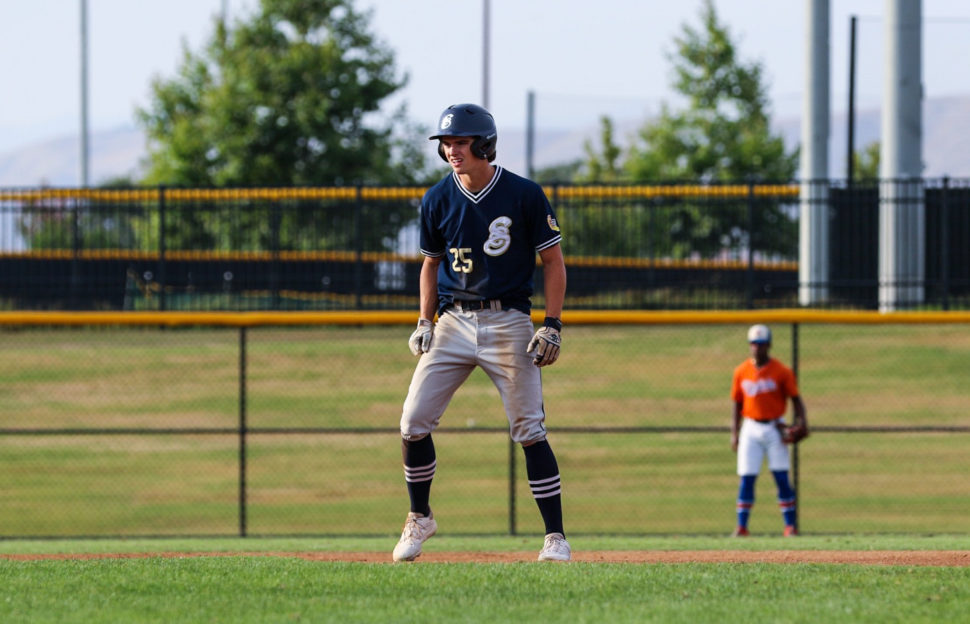 IRVINE, CA — After a four-game skid, the Saints have bounced back to win two in row thanks to a 6-5 come-from-behind, walk-off win over the MLB Academy Barons on Thursday at home and 7-3 victory over the OC Riptide Friday night in Irvine.
At the Orange County Great Park, Connor Bradshaw (Pepperdine) started the offense off right for the Saints. In the first, Brandshaw singled to make it on base and then stole second. Jake McMurray (Oral Roberts) would smack a single to send Bradshaw home scoring the first run of the night for Arroyo Seco. 
The Saints kicked off the second inning scoring three runs on four consecutive base hits. Tanner Lindsly (Oral Roberts) started the group off, and Brandon Bohning (Cal St Northridge) followed up, both of the Saints hitting singles to get on base. Jackson Cobb (Texas Tech) hit a single of his own to load the bases. Tommy Castillo (Long Beach State) then changed the pace, slamming a double, and driving both Lindsly and Bohning home. Cobb was able to score on a sacrifice fly from Bradshaw putting the Saints up 4-1.
John Chomko (UT San Antonio) dominated on the mound for the Saints. The starting pitcher threw eight strikeouts over five innings, only giving up one earned run during his time in the game. After Chomko came out of the game the relievers held the Riptide at bay, only giving up one other run. Chomko picked up his third win of the year, his first as a starting pitcher.
The Saints made an end of game surge as they scored two more runs in the top of the eighth inning. Cobb hit a double to get on base, and another double by Bradshaw sent Cobb in to score. Bradshaw then made it to third on a wild pitch. He scored on a third strike drop ball that allowed a Saint to make it on base.
The ninth inning started and finished in the drop of a hat, as the Saints got outs on the first three batters from the Riptide, solidifying their win.
The Saints are currently ranked second in the CCL South Division and sit two games ahead of the San Luis Obispo Blues. The Saints have two more games left in the regular season and then they will start to make their end of season playoff push. Follow the Saints on their social media to catch the in-game action or tune in to the live broadcast on the Saints YouTube channel.
Contributors
– Reporter Emily Morton
– Photographer Angela Martinez
– Videographer Brandon Lin
Highlights From Saints 7-3 Win Over the OC Riptide
What to Read Next