News
Saints Snag 8-4 Win Over Barons, Inch Closer to CCL Playoff Berth
By Arroyo Seco Saints July 21, 2021 11:13am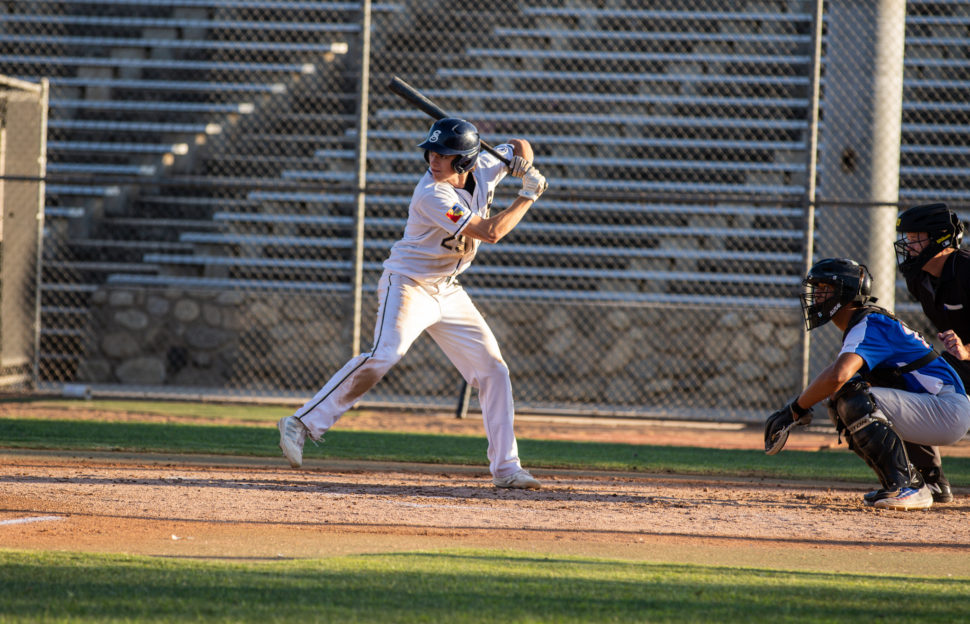 PASADENA, CA-The Saints defeated fellow CCL South opponent, the MLB Academy Barons, 8-4 to open the week. Sitting atop the division standings, this win adds to the Saints winning streak which now stands at four games. The Saints started off hot, traded punches with the Academy, and would later finish in dominant fashion.
Merek Sears (Washington State) led off the Saints pitching staff, throwing six strikeouts in four innings pitched. Sears only gave up one run before exiting the game with a 3-1 lead.
Center fielder Connor Bradshaw (Pepperdine) was hot at the plate as he went three-for-five on the night. He drove in two RBI and had two runs of his own to contribute to the Saints' scoring total. His single in the bottom of the sixth inning drove in two runs putting the Saints in the lead for good.
Jag Burden (Cal Berkeley) and Tanner Lindsly (Oral Roberts) also brought in runs. In the second, Burden smacked a double off of the center field wall driving in a run. Lindsly followed by reaching base and advancing to third thanks to a Barons' error.
Pitcher Kyle Sonduck (Texas San Antonio) picked up the win after his stellar two-inning pitching performance. The right-hander struck out five batters and only gave up two hits with no walks. This marks Sonduck's second win of the summer dropping his ERA from 0.72 to 0.42
Other notable performances include Bo Willis (Northwestern State) going two-for-three with an RBI and a run scored. Outfielder Josh Cowden (Brigham Young) went two-for-four, also adding an RBI and run scored.
As the top contender in the South Division, the Saints are inching closer to securing a spot in the CCL State Championship games as they head into the final home stretch of the season.
Arroyo Seco faces the Barons tomorrow at the MLB Academy. The first pitch will be thrown at 6 p.m. in Compton. Tune in to the live broadcast on the Arroyo Seco Saints YouTube Channel.
Contributors
– Reporter Emily Morton
– Photographer Angela Martinez
– Videographer Brandon Lin
Highlights From Saints 8-4 Win Over MLB Barons
What to Read Next