News
Saints pitching roughed up in loss to Oaks
By Arroyo Seco Saints July 22, 2017 06:30pm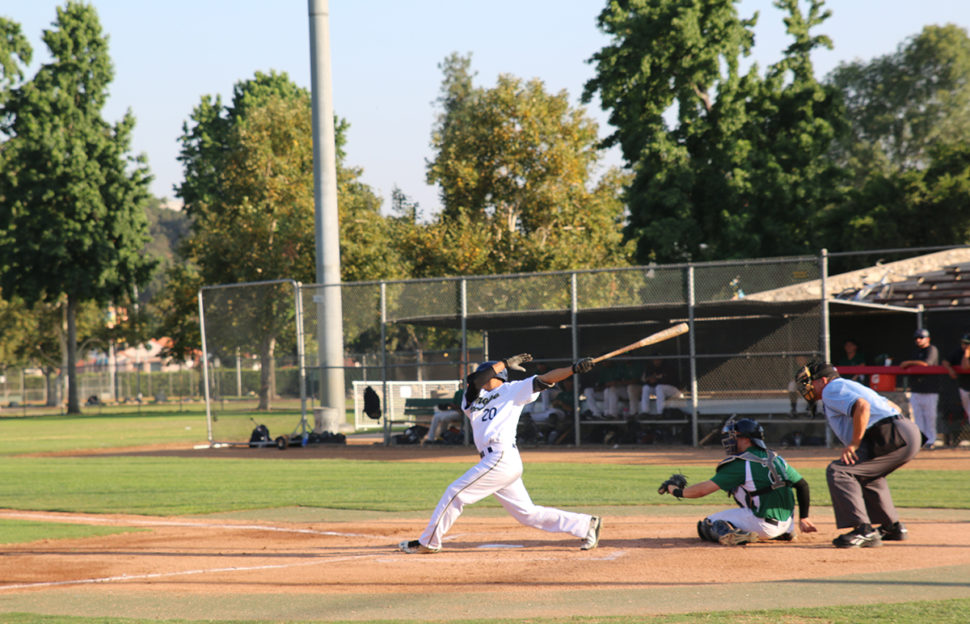 Henry Rounds | Arroyo Seco Baseball Insider
PASADENA – After a brief two game road trip, the Saints returned to Brookside Park looking for some home cooking but were rudely awakened by an Oaks team that rocked the Saints pitching for 12 runs on 12 hits.
Saints starter Josh Walker came into today's game on 13 days of rest, but he labored the entire afternoon, throwing only 50% of his pitches for strikes and giving up five hits and five walks as the Oaks jumped out to a quick 5-1 lead and chased Walker from the game after just four innings.
"He was just getting the ball out of his glove a little bit late and leaving the ball up," said Saints Head Coach Anthony Chevrier. "He hadn't thrown for about a week and a half, so getting those consistent reps are important wherever you are playing baseball."
Chevrier handed the ball over to the Saints bullpen in an attempt to shut down the powerful Conejo offense, but it was to no avail as the Oaks burned relievers Grant Vogenthaler and Gabe Golob for seven runs that ruined any Arroyo Seco hopes for a late rally.
"It seemed like they went ahead, we would chip away," Chevrier said, "and then we would come back out and give up a couple more, so we were constantly chasing."
Arroyo Seco did indeed chip away, and rallied to load the bases with one out in the fifth, and again in the sixth and eighth innings, this time with no outs. While the Saints were able to push six runs across in these innings, and seven runs overall, they also left 11 men on base. Playing against an Oaks team that scored in all but two innings, Arroyo Seco simply could not afford to waste scoring chances.
"There were opportunities there for us," Chevrier said, "but we just didn't take advantage of them today."
MOMENTS THAT MATTERED
Whiff Whiff: Arroyo Seco loaded the bases with one out in the fifth inning, and scored a run on a an RBI single, but the next two batters both struck out to leave three runners on base.
3 Run Wall: The Saints closed to within three runs of the Oaks on two separate occasions – Alex Briggs smoked an RBI single up the middle to make it a 5-8 game in the sixth, and RBI groundouts by Alex Briggs and Gabe Chavez made it a 10-7 game in the eight, but each time the Saints cut the lead to three runs, the Oaks would answer back with runs.
QUOTABLES
"They hit the ball better than us today, and that's what it came down to." – Saints Shortstop Alex Briggs on today's team performance.
"I think I'm more of a left fielder, but right didn't feel too bad today" – Saints Catcher Scottie Graham on playing right field for the first time this season.
NEXT UP
The Saints are back again tomorrow and will look to right the ship when they take on the Ventura Halos at 5 p.m.
What to Read Next