News
Saints Lose Series Opener to the Oaks
By Arroyo Seco Saints July 06, 2023 02:33pm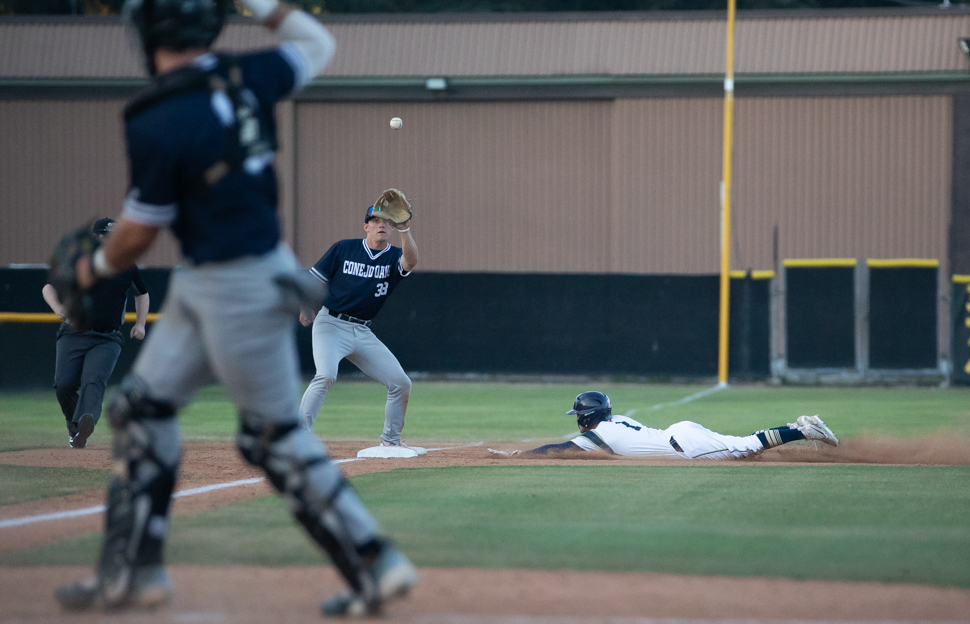 After the holiday break, the Saints were back home to play the Conejo Oaks. 
Peyton Cariaco (Kent State) started on the mound for the Saints tonight. He struck out three in the first inning alone, and a total of six over the five innings he pitched. 
The Saints kept the Oaks scoreless in the second. Second baseman Jordan Rogers (Witchita State), a returning Saints player who made his first appearance of the season last night, snagged a ground ball hit up the middle and still managed to get the runner in time. 
The Oaks took the lead in the third with a two-run double. The Saints put the tying run on first during their half of the inning, but were unable to score.
The Saints managed to cut the deficit in half in the fifth inning. Julian Alvarez (Cal Baptist) doubled and stole third, and was brought in to score by Raider Tello's (Iowa) single. 
The Oaks extended their lead in the 7th with a three-run in the park home run, but the Saints put three of their own on the board. After two back-to-back walks, Tello hit a chopping ground ball that skimmed over the shortstop's glove to score Alvarez for the second time. Connor Bradshaw (Pepperdine), also in his first appearance of the season with the Saints, scored on a pass ball. Jack Hammond singled, bringing in the third run of the inning and making it a one-run ball game. 
The Oaks extended their lead yet again with a two-run home run in the 8th.  The Saints were unable to capture the lead in their last two at-bats, finally losing 7-4. 
Game two will take place at Cal Lutheran in Thousand Oaks.Tune in to our Youtube Channel at 4:30 p.m. PST to watch. 
Contributors:
Saints Reporter Sydney Barragan (New York University)

Saints Photographer Sonny Tapia (Cal State Long Beach)
What to Read Next