News
Saints Lose Close Battle With Barons
By Arroyo Seco Saints June 26, 2021 07:14pm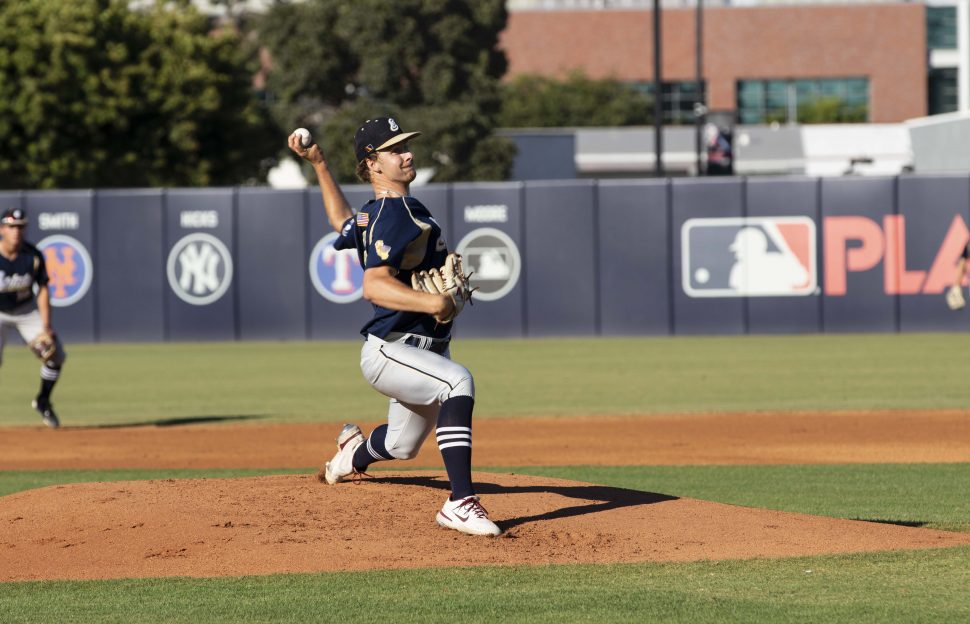 COMPTON,CA — In a close game on Friday night, the Saints lost 6-2 to MLB Academy Barons. While the Barons eventually took the win, the Saints didn't hand it to them easily.
The Barons opened up the contest with a run in the bottom of the first inning, but the Saints would respond in the top of the third with a run of their own. After a base on balls, Jonah Sebring (Johnson County Community College) stole second, advanced to third on a single by teammate Josh Cowden (Brigham Young), and finally stole home to tie the game, 1-1.
The Saints' other run came in the fourth inning from catcher Tanner Lindsly (Oral Roberts). Lindsey walked, advanced to second on a wild pitch, and made it home following a double hit by Saints first baseman Jack McMurray (Oral Roberts).
The starter on the mound for the Saints, Merek Sears (Washington State), made his way through six innings tossing three strike outs along the way. Sears holds a 3.97 ERA for his games in the CCL this summer. Sears pitched against the Ventura County Pirates earlier in the season, going for five innings.
In the bottom of the seventh, the Saints exercised a pitching change, bringing in Trevor Kniskern (Pepperdine). Kniskern threw back-to-back strikeouts to end the frame.
The Saints put up a defensive front, only having one error on a pick-off attempt in the eighth inning. While it didn't hold the Baron's down, it is an improvement on the number of errors from previous games this season.
The Saints will face the Conejo Oaks today at 4:00 pm PST. Tune in to the Saints broadcast on the Arroyo Seco Saints YouTube Channel or follow along on social media for in-game updates.
-
Contributors
Saints Reporter Emily Morton
Saints Photographer Jessica Adachi
Saints Videographer Brandon Lin
Highlights From Saints 6-2 Loss Against MLB Barons
What to Read Next