News
Saints Kick-Off 2022 Summer Campaign
By Arroyo Seco Saints June 08, 2022 12:39pm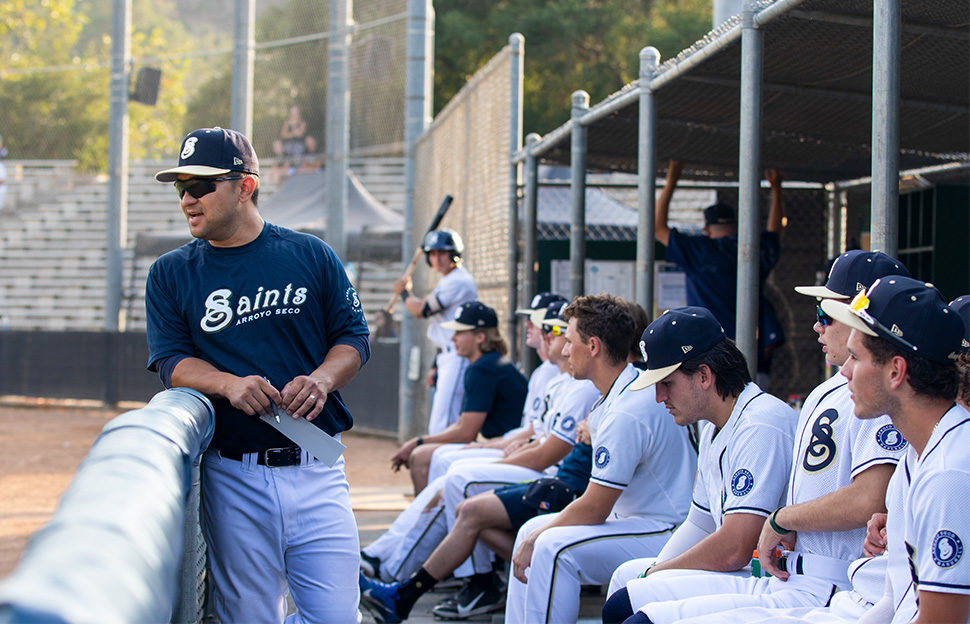 PASADENA, CA — Well Saints fans, it's the most wonderful time of the year. It's time for the Arroyo Seco Saints to kick off the summer 2022 season. The team will be leading off the season in a Thursday night match-up against the Ventura County Pirates in an exhibition game. The first pitch will be thrown at 6:05 p.m. PST at the friendly confines of Jackie Robinson Memorial Field right here in Pasadena, Calif.
The Saints are featuring a very talented roster this summer, consisting of 33 Division I players and 3 Division II players. The team also features two players currently slated to be playing baseball in the National Junior College Association of Athletics in the coming year. Amongst the 33 Division I players, the Saints boast 10 players currently on the roster of a Power 5 program.
The Saints are happy to return  players from the 2021 roster. Veteran Drew Cowley, who was also a member of the team in 2019, will be returning after a successful season at the University of Oregon, after finishing the year with a .423 batting average and three home runs. Jackson Cobb will also be returning. Cobb spent his 2022 also having a very successful year, with a .360 batting average and 4 home runs while playing for the Crowder College Roughriders. Notable returners also include left-handed pitcher, Chris Stamos, from Cal.
The team boasts some new faces, including Kyson Donahue and Matt Wong from the University of Hawaii, Keegan Allen of the University of Oklahoma, and Carson McKinney. Donahue had a fantastic 2022, tallying a .312 batting average and picking up 23 RBIs over 39 hits. While at Oklahoma, Keegan Allen struck out eight batters over only seven innings of work. Finally, Carson McKinney spent his freshman season at the University of Texas recovering from a broken foot. In high school, McKinney was Perfect Game National Invitee, an Area Code Games invitee, and an MLB Regional Combine Invitee.
Current Saints and Saints alumni helped many collegiate programs advance to the 2022 NCAA postseason: Oral Roberts (4), Tennessee (3), Louisiana Tech (2), Texas (1), Oklahoma (1), Oregon (1), Coppin State, (1), Binghamton (1), Georgia Southern (1), Columbia (1), Texas State (1), and Santa Barbara (1)
Contributor
– Saints Reporter Jackson Crawford
What to Read Next