News
Saints Jump Out to an Early Lead 4-0, Fall Late in 8-5 Loss to OC Riptide
By Arroyo Seco Saints June 11, 2022 02:36pm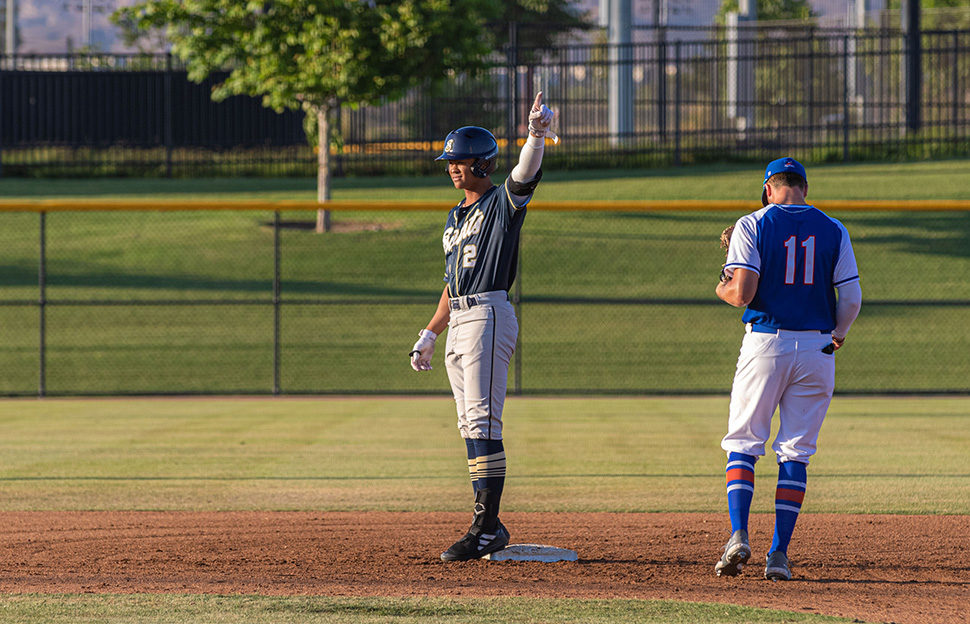 By Saints Reporter, Nicola Iannelli
PASADENA, CA — The Arroyo Seco Saints took to the road to travel to Irvine, Calif., to play against the Orange County Riptide on June 10. The Saints would get out to an early lead, but fall late in an 8-5 loss.
The Saints started off the game hot posting four runs in the first. Jashia Morrissey (Long Beach State) began the Friday night tilt by hitting a hard ground ball to first resulting in a Riptide error. After a Max Blessinger walk (Pasadena City College), Nathan Becker (Rice) smacked an RBI single scoring Morrissey. Matt Wong (Hawaii) followed-up with a double bringing home Blessinger. Jordan Rogers (Wichita State) kept the offensive momentum going with a double of his own plating both Becker and Wong. Just like that, the Saints were up 4-0 after a half an inning.
Wong had a day at the plate going 4-for-5 with two runs scored and an RBI. "It's a mental game and you just have to believe in yourself and have confidence that you can get the job done," said Wong.
The Saints sent four pitchers to the mound that day: Keegan Allen (4.0 IP, Oklahoma), Chris Stamos (2.0 IP, Cal), Jake Porter (1.1 IP, BYU), and Spencer Seid (.2 IP, UC San Diego)
The Saints were up a majority of the game until the 8th inning. Orange County posted four runs of their own which ultimately sealed the victory.
Saints Manager Aaron Milam had a positive outlook postgame. "I'm not afraid of any ball hit to the outfield; we have a ton of coverage out there, we are fearless on the mound and at-bat, and have an amazing catcher that can throw the ball 95 miles per hour anywhere he wants on the field," stated Milam.
Milam also shared his thoughts on the unique dynamic of collegiate summer baseball. Teams bring together players from all across the country that do not know each other and strive to become one unit as quickly as possible.
The Saints next game is Sunday, June 12, at 1 p.m. PST in Thousand Oaks against the Conejo Oaks. Tune-in to the Saints' YouTube and social media channels to follow the action live.
Contributors 
– Reporter Nicola Iannelli
– Photographer Angie Martinez
What to Read Next