News
Saints Finish Season as the Runner-up in CCL State Championship
By Arroyo Seco Saints August 07, 2023 12:02am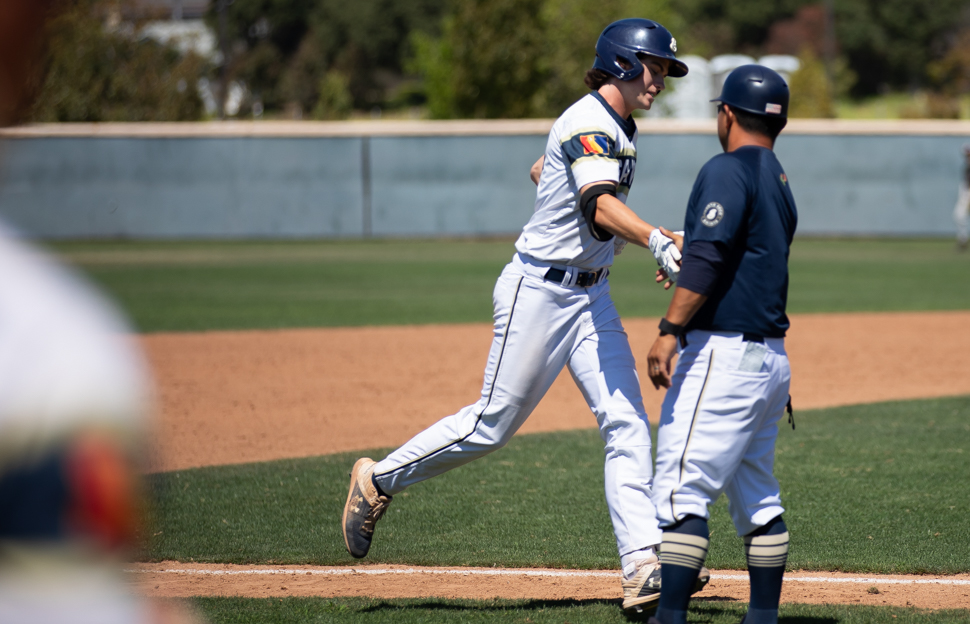 THOUSAND OAKS, CA — Yesterday's loss had the Arroyo Seco Saints back in Thousand Oaks this afternoon for the CCL State Championship game against the Healdsburg Prune Packers. Despite a late push in this back-and-forth game, the Saints came up short by three, and finished their season as the #2 team in the state for the California Collegiate League.
The Saints came close to scoring in the first after Raider Tello (Iowa) singled, then made his way to third after an error put Spencer Rasmussen (Azusa Pacific). Both were left on at the end of the inning.
A single with two runners on brought in a run from the Prune Packers in their second at-bat, but the inning ended without further damage despite having bases loaded. Healdsburg came close to extending their lead the following inning, but were held off by a bullet of a throw from left fielder Preston Godfrey (New Mexico State).
The bottom half of the inning started with a double from Max Blessinger (Belmont), followed by an infield error that put Tello on second. Kyte McDonald's (Rice) sacrifice flyout allowed the run to score, and the game was tied heading into the 4th. 
A solo home run in the top of the 5th put the Packers back on top, but not for long. The bottom half started with Blessinger on first after he was hit by a pitch. A wild pitch and a single from Rasmussen put runners on the corners with only one out. Another single from McDonald in the next at-bat scored the tying run yet again for the Saints. Meggers roped the third single of the inning to load the bases, but no other runs came across. 
The Prune Packers left the Saints trailing again after the top of the sixth, and extended their lead to six in the 7th. 
Friday night's hitter of the game Connor Bradshaw (Pepperdine) came in clutch yet again with a three-run home run in the bottom of the 8th. 
With a proven track record of come-from-behind wins this season, a 9th inning rally wasn't out of the question. Sadly, a walk-off win wasn't in the cards this afternoon, and the Saints fell short of the championship trophy. 
It wasn't the outcome they had hoped for, but it marked the conclusion of an overall successful 2023 season for the Arroyo Seco Saints, and the farthest the team has come in CCL playoffs. 
Contributors:
Saints Reporter Sydney Barragan (New York University)

Saints Photographer Sonny Tapia (Cal State Long Beach)
What to Read Next