News
Saints Feel the Heat, Drop Second Game to Palm Springs Power
By Arroyo Seco Saints June 19, 2021 11:38pm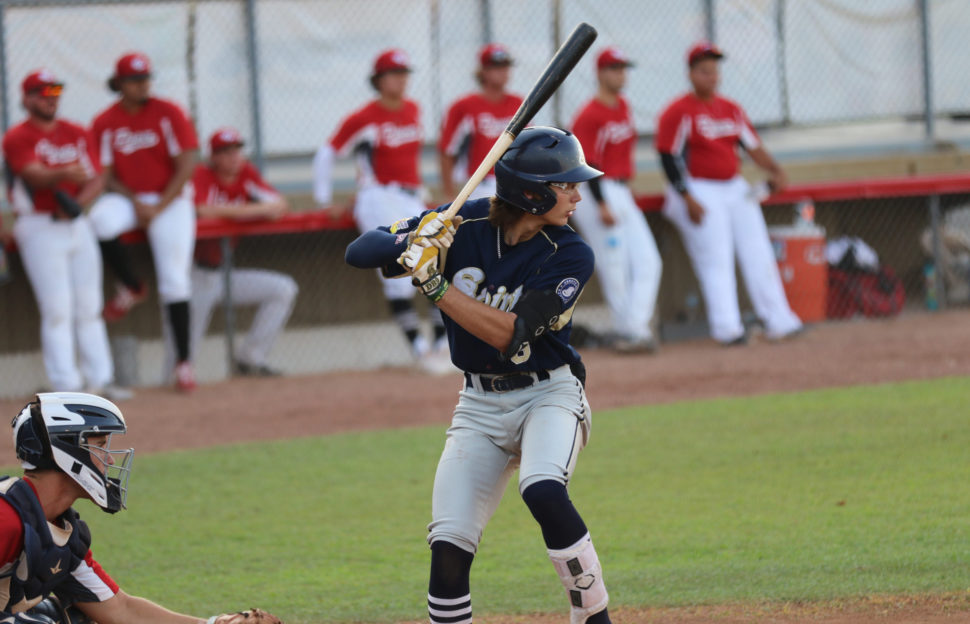 PALM SPRINGS, CA- The Saints lost their second straight game to the Palm Springs Power at a final score of 11-2. The Saints scored in the top of the third inning, but the Power answered back quickly, scoring seven runs in the bottom of the fourth.
The Saints were able to start the game effectively. With men on base after errors in the infield, Saints pitcher Tristan Garnett (California State Dominguez Hills) closed out the first inning keeping the score at 0-0. Pitching coach Josh Schmidt attributed Garnett's success at the plate to his fast ball. In the third inning Justin Torres (UC Irvine) hit a home run over the right field, putting the Saints in the lead.
The Saints started off the fourth inning with a pitching change bringing in right handed pitcher Trevor Kniskern (Pepperdine). During the inning the Power scored six runs before the Saints issued another pitching change bringing in right handed pitcher Tommy Steier (Creighton). The Power scored one more run before the Saints closed out the inning.
Jonah Sebring (Johnson County Community College) opened up the top of the fifth inning with a double. Saints center fielder Connor Bradshaw (Pepperdine) hit a sacrifice fly to bring Sebring in to score another run for the Saints. The inning ended with a score of 7-2. 
The Power finished out the fifth inning scoring three more runs, bringing the score up 10-2. Right handed pitcher Tommy Hannan(UC Berkeley) came in to pitch the bottom of the seventh inning, striking out three batters at the plate. The Saints brought in right handed pitcher Daniel Ritcheson (San Diego State) for the eighth inning, giving up another run to the Power.
The top of the ninth inning started with two Saints Players striking out, but more notable was third player up Josh Cowden (Brigham Young University) being thrown out of the game during his at bat. Cooper Elliot (Wichita State) to replace Cowden and made it to first on a walk. Head Coach Aaron Milam went to contest the ejection, but was met with resistance from the umpires.
The Saints will next face off with the Orange County Riptide at Orange County Great Park, Tuesday night at 6:00 PST. Follow along with the Saints Broadcast on the Arroyo Seco Saints YouTube channel. Also follow along on the Saints social media accounts for in game updates.
—
Contributors
Saints Reporter Emily Morton
Saints Photographer Angela Martinez 
Saints Videographer Brandon Lin
Highlights From Saints 11-2 Loss Against Palm Springs Power
What to Read Next