News
Saints Fall to Foresters 1-0
By Arroyo Seco Saints July 25, 2021 04:42pm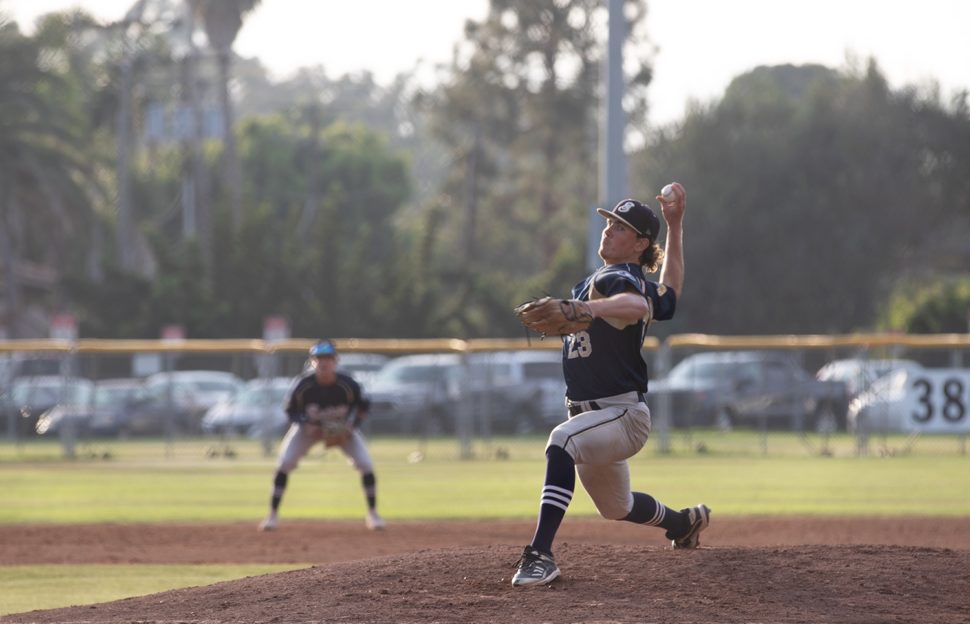 SANTA BARBARA, CA- The Saints fought hard against the Foresters on Saturday night, but ultimately came up one run short to lose the game 1-0. This is the Saints first loss against the Foresters, but the Saints lineup featured a string of changes.
Starting those changes off was starting pitcher John Chomko (UT San Antonio) who threw the first four innings of the game. Chomko, typically a relief pitcher for the Saints, threw nine strikeouts during the four innings he was on the mound. His stellar pitching performance tonight dropped his ERA from a 1.23 to 0.96. His season total of strikeouts is now up to 32 over 18.2 innings pitched.
Another stellar performance came from catcher Bo Willis (Northwestern State). In the bottom of the second inning Willis picked off a Forester trying to steal second base, giving the Saints the second out of the inning. Chomko finished off the inning by striking out the batter at the plate.
Jackson Cobb(Texas Tech) came alive at the plate in the ninth inning. A hit from Cobb put himself second and teammate Thomas Castillo (Long Beach State) on third. The hit put the tying run on third, and the leading run on second.
The Forester's pitching staff kept the Saints bats quiet tonight, as the Saints had four hits. But the Saints pitching staff did the same, limiting the Foresters to only six hits throughout the game. The Saints also left five men on base compared to the nine left on base by the Foresters.
Eric Navarrete (MidAmerican Nazarene) finished off the night for the Saints, pithing 1.2 innings with a strikeout and keeping the Foresters from running away with the score. His Saints season ERA now stands at 2.45.
The Saints will face of with the Orange County Riptide at 6:05 p.m. at Jackie Robison Memorial Park. Next weekend the Saints will make another trip to Pershing Park to take on the Foresters one last time in the regular season. Tune in on the Saints social media accounts to catch the action or on the Saints YouTube account to view the live broadcast.
Contributors
Saints Reporter Emily Morton
Saints Photographer Lucas Banks
What to Read Next