News
Saints Split Two-Game Series With Catch
By Arroyo Seco Saints July 26, 2018 12:15am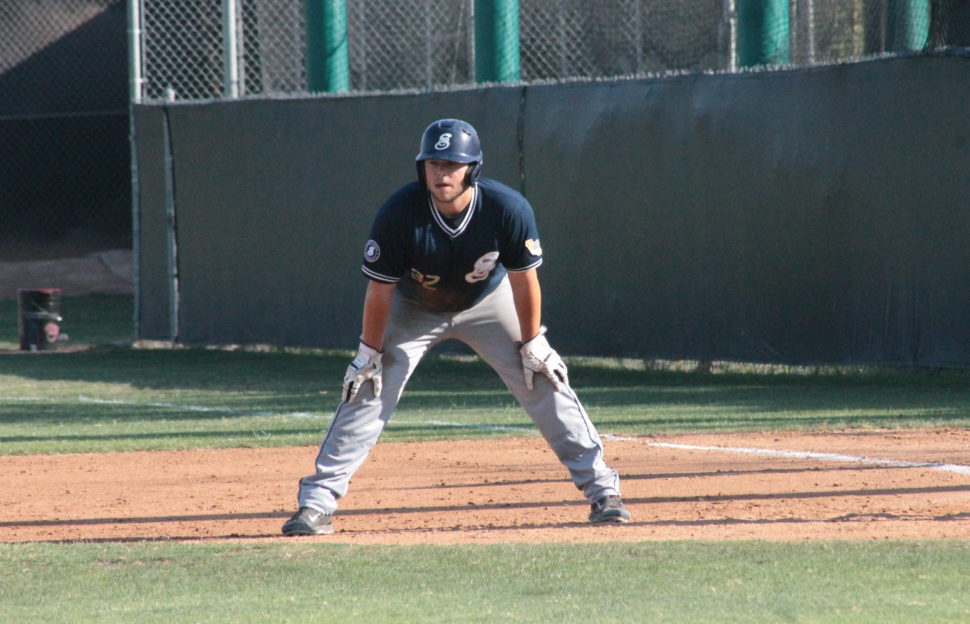 LA MIRADA, CA – The Arroyo Seco Saints and SoCal Catch split their final series of the season, as the Catch took the win Wednesday evening at Biola University with a final score of 7-2. 
The Catch were the first to strike in the bottom of the second, but the Saints responded to tie the game in the fifth thanks to an RBI double to left by Cameron Briggs that brought Gabe Chavez in to score.  The Catch pulled away in the fifth inning, scoring one run before Jackson Bond came in for the Saints to replace starting pitcher Charles Peacock, who finished the game with three strikeouts and one earned run through 4.33 innings. 
The Catch scored two more runs that inning to lead 4-1.  In the sixth, two more runs came across home plate for the Catch before Mark Tindall took the mound and got the Saints out of the inning.  The Saints made an effort to come back in the eighth but were only able to score one run from an RBI single by Cooper Williams.  The Catch added on one more run to their lead in the bottom of the eighth with an RBI double.  That would ultimately be the last run of the game with no runs coming from either side in the ninth. 
NEXT UP
The Saints will play their season finale tomorrow, Thursday, July 26 at Jackie Robinson Memorial Field in Pasadena at 6:05 pm against the MLB Academy Barons.
What to Read Next