News
Saints Fall to Blues in Series Finale
By Arroyo Seco Saints July 26, 2023 05:38pm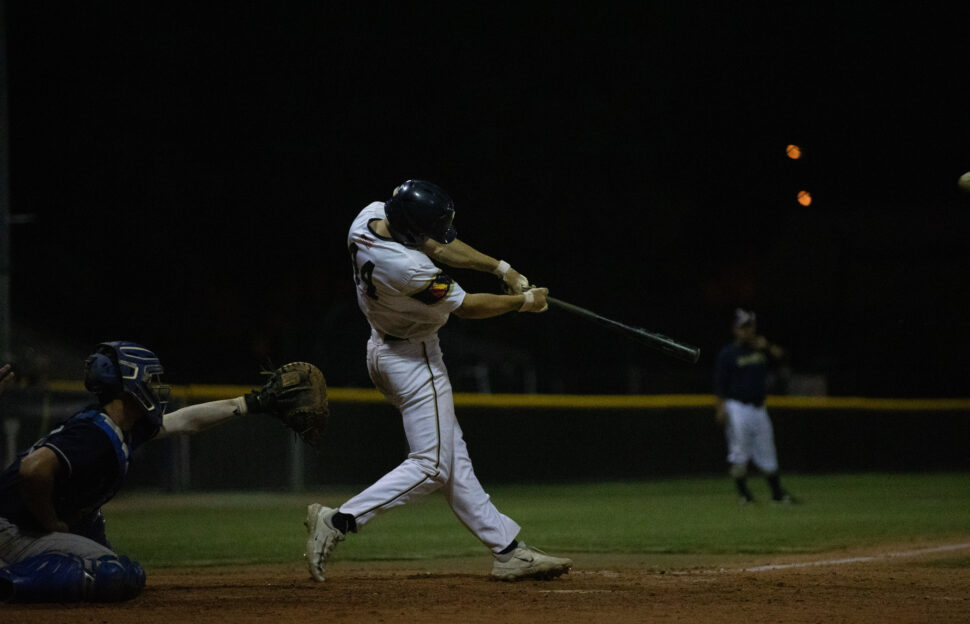 PASADENA, CA — Despite the two previous close, back-and-forth games against the Blues, which ultimately resulted in a victory for the Saints, they were unable to secure the sweep last night. 
The matchup started as a pitching duel, including a three strikeout first inning from Aidan Vanvickle (Longwood). It wasn't until the 3rd inning where both teams scratched a run across. Max Blessinger's (Belmont) RBI single made it a tie ball game heading into the 4th. 
The Blues took a one-run lead in the 5th, which the Saints were unable to get back in their half inning. It was the following inning where San Luis Obispo's offense came alive and they scored 6 runs off 4 hits. The Saints were only able to respond with one run off of Connor Bradshaw's (Pepperdine) solo blast. 
The "Cardiac Saints' exploded in the 8th, where they were chasing seven runs after another Blues' run the inning prior. Two walks and a single from Bradshaw loaded the bases. With two outs, Raider Tello (Iowa) delivered a two-run single that seemed to wake up the Saints' bats. Chase Meggers (Oregon) singled as well, scoring Blesssinger and bringing the Saints within four runs of the lead. 
The two-out rally stayed alive with two more runs scored off a pair of wild pitches. Tommy Golbranson's (Chapman) crushed triple scored another pair of runs, and it was a tie ball game heading into the 9th. 
Neither team was able to close it out in the 9th, and the game went into extra innings. The Blues managed to load the bases in time for a two-run ground-rule double. They added a third insurance run before the inning concluded. The Saints put three runners on over the course of their at-bat, but were unable to catch the lead, resulting in a 12-9 loss for the series finale. 
The Saints will be in Irvine tonight to take on the OC Riptide. Tune in to our Youtube Channel at 7:00 p.m. PST to watch live. 
Contributors:
Saints Reporter Sydney Barragan (New York University)

Saints Photographer Sonny Tapia (Cal State Long Beach)
What to Read Next