News
Saints Fall 4-3 to Palm Springs Power
By Arroyo Seco Saints June 19, 2021 01:02am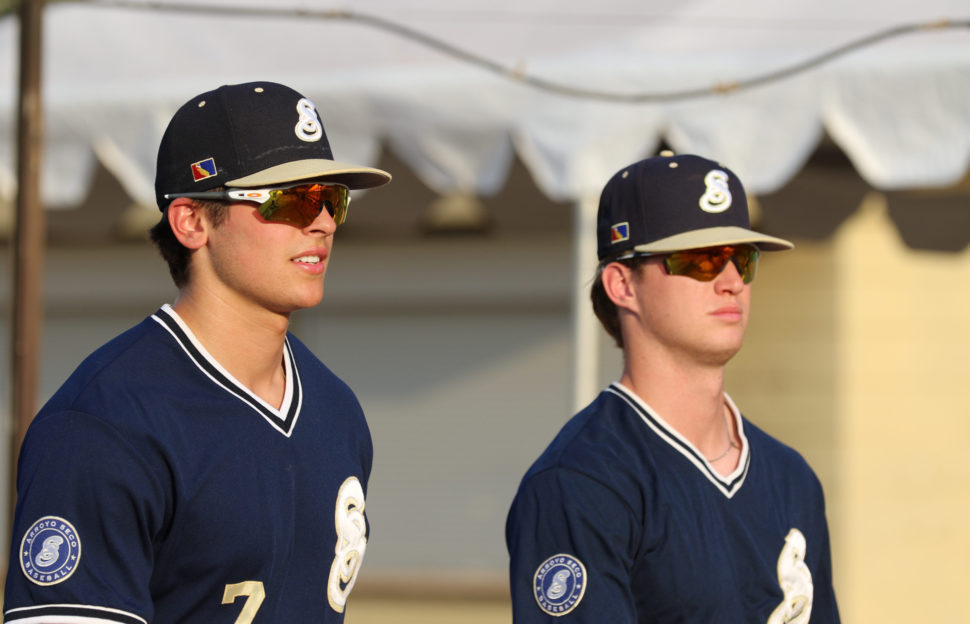 PALM SPRINGS, CA- The Arroyo Seco Saints fell to the Palm Springs Power in a closely fought nine innings. This game is the first loss that the Saints have had this season, and moves them to a 3-1 record overall.
The Saints struggled to open up the first inning, with two strikeouts at the plate. The Power opened with an early lead, scoring three runs in the bottom of the first inning. The Saints had two of their three errors occur during this inning. The Saints responded defensively, not allowing the Power to score again until the sixth inning.
Saints players weren't discouraged at the plate as they kept swinging. While a few players were called out swinging, The Saints had a few thrown out at first, and a few fly outs, and a single.
The Saints came alive offensively in the fourth inning, with Cooper Elliot (Wichita State) and Jack Grace (Creighton) scoring a run each. In the fifth inning Elliot went on to hit an RBI single, bringing teammate Brandon Bohning (California State Northridge) in to tie the game. This was Elliot's first RBI of the season for the Saints.
The bottom of the fifth and the top of the sixth innings remained tied, but the Power came back and scored a single run putting them up 4-3 in the bottom of the sixth inning. The rest of the game progressed quickly as both the Saints and the Power got to 3 outs quickly. The Saints brought in Diego Avila (Claremont Mckenna) to pitch the eighth and ninth innings, but failed to put together the offense to score.
Notable players of the night included Josh Cowden (Brigham Young University) going three for four at bat tonight. Cowden had a .417 batting average, the highest on the team for the night. Although Cowden said the field wasn't the best they have played on the year, he is looking to swing the bat harder tomorrow night.
Head Coach Aaron Milam said that not having a batting practice may have attributed to the slow start of the game. In addition to Cowden's .417 average, teammate Jag Burden (California Berkeley) had a .400 batting average for four at bats.
The Saints will have a second chance to beat the Power tomorrow night at Palm Springs Stadium. The first pitch of the night will be thrown at 7:05 PST. Tune in to the Saints Broadcast on our YouTube Channel or follow along on social media for game updates.
—
Contributors
Saints Reporter Emily Morton
Saints Photographer Angela Martinez
Saints Videographer Brandon Lin
What to Read Next