News
Offensive Explosion In First Four Innings Propels Saints To Victory Over Catch, 10-5
By Arroyo Seco Saints July 24, 2018 11:56pm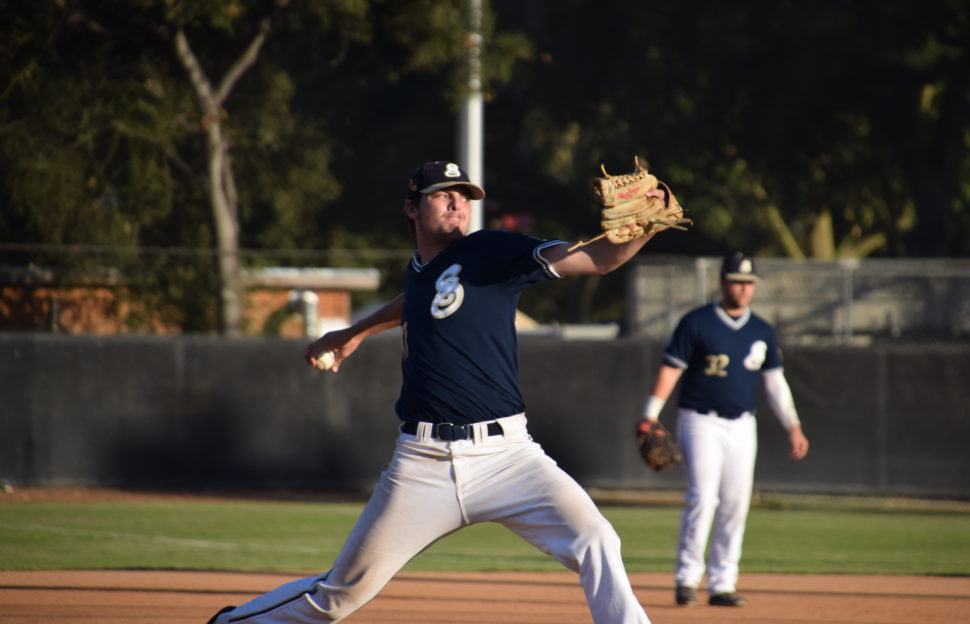 PASADENA, CA – The Saints continued a season-long trend with some big offense to start the game, and although the Arroyo Seco bats were quieted after the fourth inning, it was enough to carry the Saints to a 10-5 win over the SoCal Catch in a CCL game on Thursday night at Brookside Park.
Like it has been throughout the season, Arroyo Seco got the scoring started early, scoring runs in each of the first four innings. Cameron Briggs and Colin Shepherd led off the first inning with a single and double, and Nic Lacayo followed with a single to score a the first run of the game. The next two batters batter, Cooper Williams and Angelo Armenta chipped in a pair of sacrifice flies to  Shepherd and Lacayo, giving the Saints a 3-0 lead.
Arroyo Seco would continue the scoring in the second. After Gabe Chavez was hit by a pitch and moved to second following a wild pitch, Cameron Briggs singled for his second hit of the game, plating Chavez for a 4-0 Saints lead.
The Saints third inning featured the most offense. Cooper Williams, Cameron Briggs, and Angelo Armenta each chipped in RBIs, with all three also coming around to score. Two more runs scored on a wild pitch, and just like that the Saints had put up nine runs over the first three innings before taking a double digit lead the very next inning with a sacrifice fly from Marco Martinez that put Arroyo Seco up 10-0.
On the mound, Saints starter Reed Osborne turned in one of the Saint's best games of the season. Osborne ran into some trouble in the first inning, but spun a double play to work out of the jam to keep the Catch off the board, and kept the momentum going with four scoreless innings to start the game. The Catch would break the seal in the fifth with an RBI groundout, but by that point, the Arroyo Seco offense had backed Osborne with 10 runs.
Arroyo Seco would not score again, and the Catch tried to rally with five runs against the often-suspect Saints bullpen, but the 10-hole proved too much to come back from as the Saints won their 13th game of the season.
NEXT UP
The Saints hit the road for the finale of the two-game series against the Catch and look for the sweep in the process. The game will be played in La Mirada at Biola University, with first pitch coming at 4:30 pm. Arroyo Seco is home for the final game of the season on Thursday to take on the Academy Barons.
What to Read Next