News
Series Finale Tilts To Barons
By Arroyo Seco Saints July 16, 2018 11:18am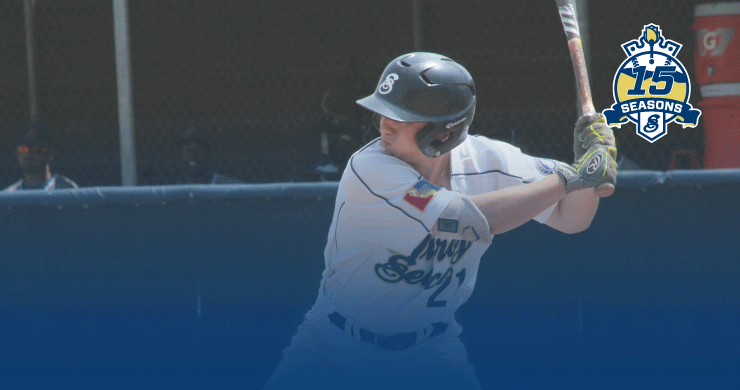 PASADENA, CA – Arroyo Seco pounded out 13 hits on a hot Sunday, but were ultimately done in by four errors and a lengthy sixth inning that saw the Barons bat around the order and score nine runs to take the rubber match of the CCL series 14-8 at Brookside Park.
The highlight for the Saints came in early in the game. Facing an early deficit, Arroyo Seco rallied to take the lead in the second inning. This time it was with some small ball. Jacob Jenkins was hit by a pitch to lead off the Saints portion of the second inning and stole second to move into scoring position. One batter later, Tristan Peterson slapped a single to center bringing Jenkins around to score and make it a 2-1 game. Then, with two outs and runners on the corners, Cameron Briggs and Colin Shepherd added back-to-back two-out RBI singles to give the Saints a 3-2 lead.
After a choppy first inning in which the first four batters each singled to put the Barons up 2-0, Saints starter Wyatt Kelly pitched settled into a groove and recovered to keep Arroyo Seco in the game. Kelly got a double-play ball to end the first inning without further damage and a second double-play ball the very next inning to keep the Barons off the board until a pair of Saints errors led to three unearned runs in the fourth and fifth innings that handed the Barons a 5-3 lead.
Already leading 5-3, and having scored three unanswered runs, the Barons put the game out of reach in the sixth inning. The Barons loaded the bases in with no outs and added nine runs against the Saints bullpen to take an insurmountable 14-3 lead.
The Saints showed some life in the eighth inning. Drew Cowley led off with a solo shot for his second long ball of the season and team-leading 18th RBI. Later in the inning with the bases loaded, the Saints pushed across four runs with RBI singles by Brennan McKenzie, Jack Smith, and Bobby Fulkerson to make it a 14-8 game.
NEXT UP
Arroyo Seco has an off day Monday. The Saints return to Brookside to take on the Conejo Oaks on Tuesday in a CCL clash before taking a break for the California Collegiate League prospect game that features three Saints.
What to Read Next