News
Saints Drop Home Matchup 10-4 Against Riptide
By Arroyo Seco Saints July 08, 2023 10:14am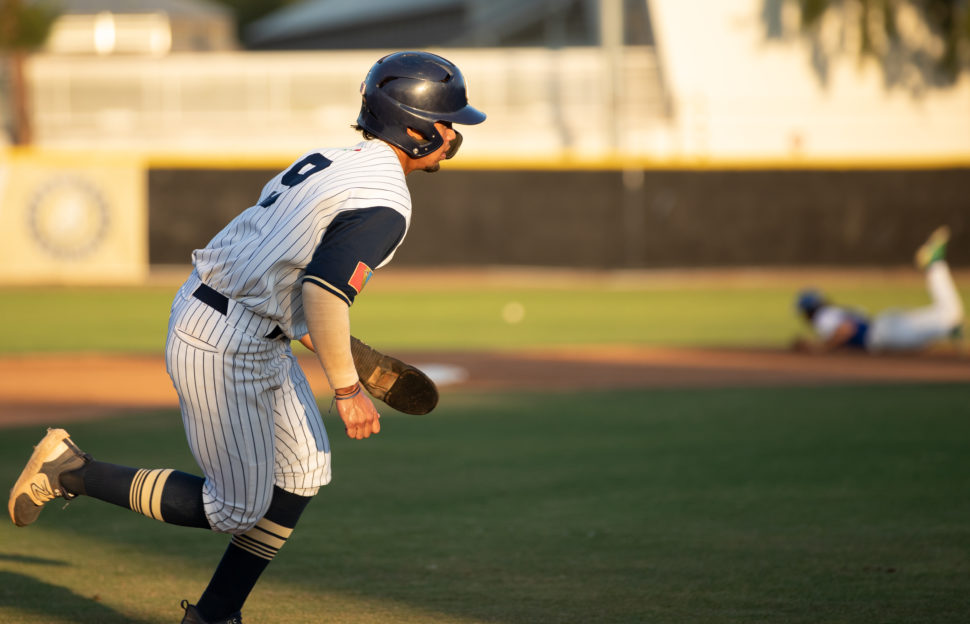 PASADENA, CA – Coming off yet another comeback win against the Conejo Oaks, the Arroyo Seco Saints were looking to build on some momentum Friday night in Jackie Robinson Memorial Field. Unfortunately, after getting behind early in this matchup, the Saints could never recover, losing 10-4.
Carter Herrera (Cal State Fullerton) was a victim of uncharacteristic errors by the Saints' defense once again on the mound. After struggles in the field against the Foresters in his last appearance on the mound, a two-out error in the first kept the inning alive, eventually leading to a run for the Riptide.
The bats stayed hot for the Riptide in the third, adding a pair of home runs to extend their lead to 4-0.
It wasn't until the fifth inning that the Saints found the scoreboard. After a leadoff single by Richie Morales (Arizona), the team's shortstop would round the bases and score on a fielder's choice by James Nelson (Longwood).
Jordan Rogers (Wichita State) would follow that at-bat with a triple and then score on a balk, something fans are not used to seeing every day.
Morales is a name that Saints fans have seen heat up behind the plate in July. In fifteen plate appearances this month, Morales has seven hits. The shortstop has always been a surefire glove in the field for the team, and now he is becoming one of their most consistent hitters.
Although it was a tough night for the Saints' pitchers in this game, Brayden Matthews (Walters State) provided a solid bullpen outing. After entering the game in the sixth inning, Matthews pitched three innings allowing only one run and two hits. The right-hander also struck out six of his fourteen batters faced.
In the bottom of the seventh, trailing 7-2, the Saints looked poised for another late comeback. With the bases loaded and the Saints' leadoff hitter at the plate, the Saints found some rhythm. Connor Bradshaw (Pepperdine) delivered a single into centerfield that would bring in the team's third run of the game.
The Saints would bring in another run through a wild pitch in the next at-bat. With only one out and two runners in scoring position, the Saints looked like they had the Riptide right where they wanted them.
Unfortunately, the Riptide would hold off the Saints' comeback efforts in that inning and for the rest of the ballgame, even scoring a few additional runs.
While the Saints are still looking for their first win against the Riptide this season, they get the chance on that Saturday night in Orange County. Coming off a 10-4 loss in their home field, the Saints are looking to come out with a chip on their shoulder on the road.
Tune into the matchup live on our Youtube Channel!
Contributors:
Saints Reporter Bennett Snyder (Ohio University)

Saints Photographer Sonny Tapia (Cal State Long Beach)
What to Read Next