News
Saints Drop Game Three Against the Foresters
By Arroyo Seco Saints July 03, 2023 01:10pm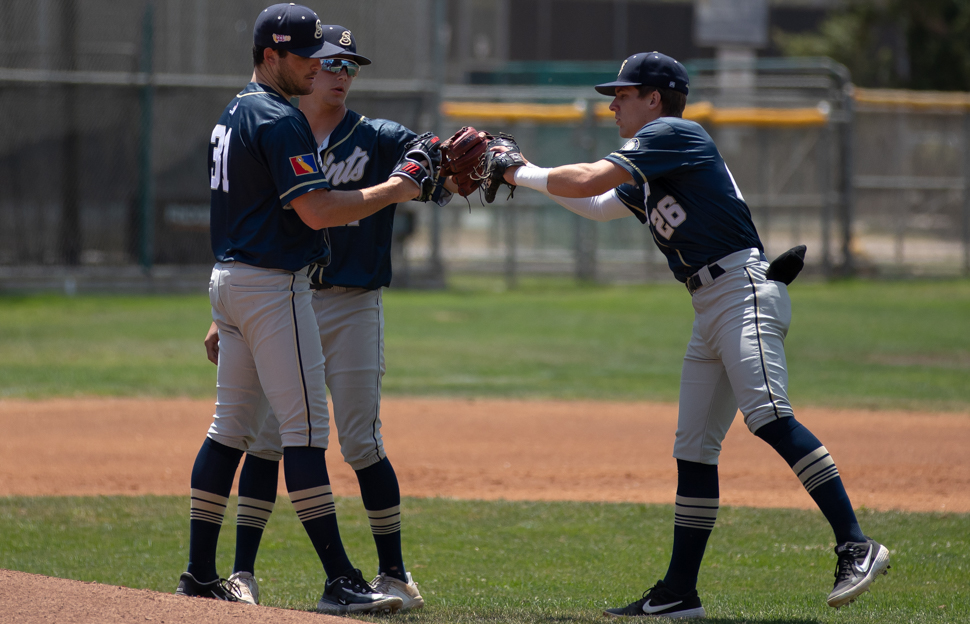 SANTA BARBARA, CA — The Saints headed back to Santa Barbara this afternoon for game three against the Santa Barbara Foresters. 
The Foresters took the lead early on in the matchup. Bradley Mullan (Gonzaga) started out on the mound for the Saints. He struck out five in three innings, and of the three runs scored on his watch, only one was earned. 
The Saints were struggling both in the field and at the plate. Despite the three run deficit, the Saints were only outhit by one after the third inning. 
The Saints were making contact and managed to put a total of nine on base, but couldn't seem to make it happen. In the third inning, James Nelson (Longwood) and Julian Alvarez (Cal Baptist) got on base to put runners on second and third, but were unable to score. Tello singled in the 1st and 6th innings, and Jack Hammond (Long Beach State) doubled and singled in the 4th and 6th, but were also unable to bring a run in. Overall, six runners were left on base. 
The Foresters put up a pair of runs in both the 4th and 5th innings to take a 7-0 lead. They added three more in the 7th.
The Saints ruined the shutout in the 8th inning after Kyte McDonald (Wichita State) scored their only run on a pass ball. Though they have previously been able to wrangle wins in the last innings of the game, they were unable to catch up this time. 
Head coach Aaron Milam constantly encourages his players to "win the week." Although the team was unable to win the series, they still emerged with a 3-2 record for week four. 
The Saints will be back to play the Conejo Oaks in Pasadena on Wednesday after the holiday. Tune in to our Youtube Channel at 6:05 p.m. PST on July 5th to watch. 
Contributors:
Saints Reporter Sydney Barragan (New York University)

Saints Photographer Sonny Tapia (Cal State Long Beach)
What to Read Next