News
Saints Drop CCL Opener 7-4 to Orange County Despite Late Push
By Arroyo Seco Saints June 10, 2023 01:01am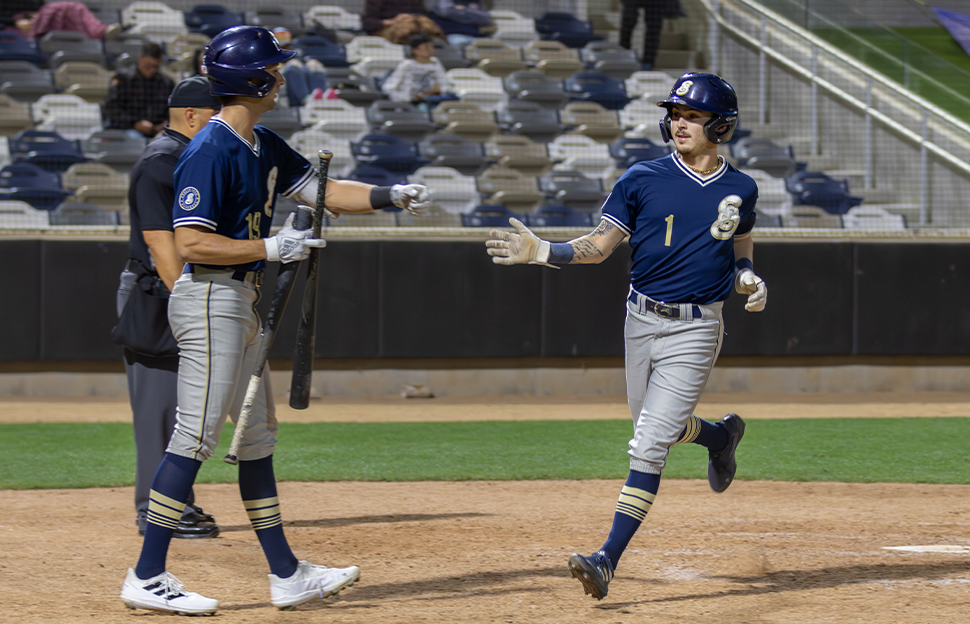 Irvine, CA – The Arroyo Seco Saints were unable to recover after early inning struggles, dropping their CCL league opener 7-4 on the road against the Orange County Riptide. After allowing seven runs in the first three innings of this ballgame, the Saints showed no signs of quitting in this matchup, as the team saw their bats come alive late.
Orange County Riptide starting pitcher Evan Vasiliou had an impressive first outing for their squad, making it difficult for Saints' batters to get on base early, pitching three scoreless innings. Josh Randall entered the game in the fourth and was able to throw a pair of scoreless innings as well.
Despite struggles early on the mound for the Saints, right-handed pitcher Carter Herrera (Cal State Fullerton) stepped in and turned the tides in this matchup. In three innings pitched, Herrera struck out five batters while allowing zero hits. In his first appearance of the season, the right-hander provided a spark for his team that caught the attention of many fans in attendance.
Defense turned to offense as the Saints' bats found life. Left fielder Kyte McDonald (Wichita State) put the team on the board in the seventh inning. McDonald's single into right field brought in Saints' runner James Nelson (Longwood), who put himself in scoring position stealing second base.
"The first ones always the hardest to get," McDonald said. "We got going after that." 
The momentum carried into the innings following. Relievers Hayden Lewis (Arizona) and Carson McKinney (Blinn) stepped onto the mound and pitched scoreless innings for the Saints late. McKinney added two strikeouts as well.
Behind the plate, leadoff hitter Julien Alvarez (Cal Baptist) delivered the hit of the game in the eighth. Alvarez crushed a ball deep into the right-centerfield gap, providing plenty of time for him to reach third base safely. The triple drove in second baseman Max Blessinger (Belmont), who had previously reached base on a single.
"Being on time, seeing good pitches, not doing anything too fancy," Alvarez said regarding his early season success behind the plate. "I've got confidence in my approach behind the plate." 
The Saints were able to grab two more runs in the eighth on RBI singles off the bats of Mason Hammonds (Tarleton State) and James Nelson (Longwood). 
Despite dropping this matchup, the Saints will look to carry their late-inning success into Jackie Robinson Memorial Stadium Saturday night in a rematch against the Orange County Riptide. First pitch in Pasadena is set for 6:05 p.m. PST. Watch this matchup live on our Youtube Channel. 
Contributors:
Saints Reporter Bennett Snyder 

(Ohio University)

Saints Photographer Angie Martinez (Mount Saint Mary's University)
What to Read Next