News
Saints Come Close to Defeating Riptide
By Arroyo Seco Saints July 08, 2023 11:35pm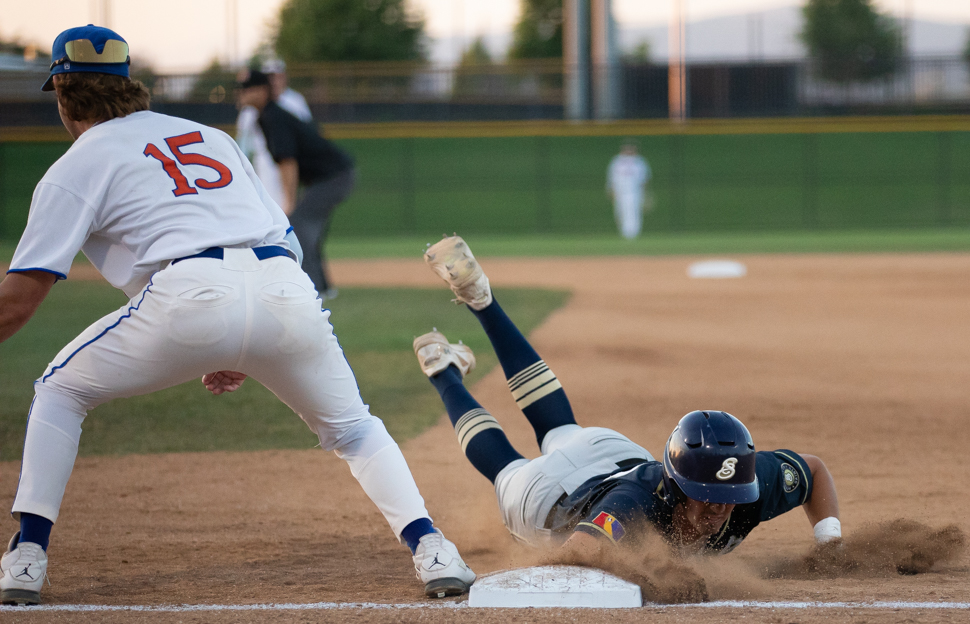 IRVINE, CA — The Saints made their way 60 miles south to Irvine for game two against the Riptide tonight. 
It was shaping up to be a pitching duel after three six up, six down innings. Caleb Reyes (Cal Poly Pomona) started out on the mound tonight for the Saints. In five innings, he only allowed two hits, no runs, and struck out six batters. 
Raider Tello (Iowa) put the Saints in the hit column first with a single in the 4th. Connor Bradshaw (Pepperdine) had the second single of the night the next inning, though he was unable to score as well. Jordan Rogers (Wichita State)  tripled in the 9th — the third and final hit of the night — but was also unable to cross the plate. 
The Riptide put two on in the 5th, but were held back from scoring by Richie Morales' (Arizona) inning-ending double play. Jacob Henderson (Iowa) came in the following inning. Now with 7 innings pitched this season, the reliever is still yet to allow a hit. 
Orange County banked another hit in the 8th, but were still unable to score after eight innings. After the Saints' 9th scoreless at-bat, the game looked poised to go into extra innings. 
The Riptide started off with a double into left-field, followed by a walk. A wild pitch shifted the runners to 2nd and 3rd. Head coach Aaron Milam decided to intentionally walk the third batter, thus loading the bases with no outs. A single over the shortstop's head scored the run, and the Riptide walked off with a win. 
The Saints are eager to win their first game against Orange County, and are looking to take game three tomorrow in Pasadena. Tune in to our Youtube Channel at 6:05 p.m. PST to watch live. 
Contributors:
Saints Reporter Sydney Barragan (New York University)

Saints Photographer Sonny Tapia (Cal State Long Beach)
What to Read Next