News
Saints Advance to CCL State Championship Semi-Final, Beat Potters 6-2
By Arroyo Seco Saints August 05, 2021 11:35am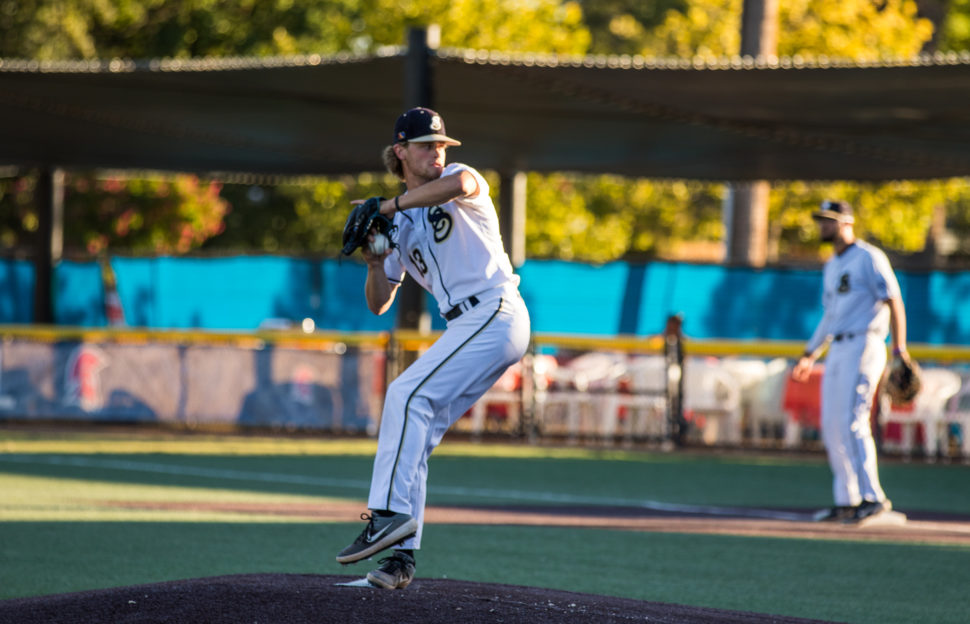 LINCOLN, CA- The Saints will advance to the semifinals of the CCL State Championship after their performance against the Lincoln Potters. The Saints came out on top with a score of 6-2, running away with the lead in the 8th inning.
The Saints started off by grabbing an early one-run lead. Jag Burden (UC Berkeley) slammed a double as the lead off batter in the bottom of the second inning to get on base. Jackson Cobb (Crowder College) followed up with a single of his own, sending Burden home to get the first run of the game.
The Blues answered back getting a home run in the fourth inning to tie up the game, then scored another run in the fifth inning to snag the lead from the Saints. The Saints weren't don for long, putting up a three run bottom of the fifth inning – a lead which they kept the rest of the game.
After Brandon Bohning(Cal St Northridge) scored on an earlier play, Jake McMurray (Oral Roberts) drilled a double into the outfield to send Cobb home for a run of his own. A single by catcher Peyton Lewis (Texas State) sent McMurray home, giving the Saints a two-run lead heading into the sixth inning.
The sixth and seventh inning were quiet for both teams, as the pithing staff held off the offensive attack. Starting pitcher Tommy Steier (Creighton) pitched a total of 8 innings, throwing seven strikeouts, and giving up only two runs. Steier holds on to a season ERA of 2.89 and picked up his third win with the Saints. Tommy Hannan (UC Berkeley) came in to finish the ninth inning, throwing three strikeouts. Hannan has a season ERA of 1.42 after his performances with the Saints this summer.
The Saints added two insurance runs in the bottom of the eighth inning to solidify the lead. Josh Cowden (BYU University) knocked an early double, putting himself in scoring position. Another Saints play sent Cowden to third, and finally a single by Cobb sent him home for a run. That same single got Burden around for his second run of the game.
Cobb had a great night at the plate going 3-for-4, with three RBI and a run of his own. His season hitting average for the Saints evens out to a .339 in conference play.
Another notable performance came form pinch hitter Tommy Castillo (Long Beach State). Castillo was 2-for-2 at the plate after coming into the game.
Tune in to the Saints Broadcast on the Arroyo Seco YouTube Channel to watch the Saints playoff run in the next game on August 5 at 7 p.m.
Contributors
-Emily Morton, Saints Reporter
-Angela Martinez, Saints Photographer
-Brandon Lin, Saints Videographer
What to Read Next