News
Saints 2023 Season Kick Off
By Arroyo Seco Saints June 08, 2023 11:20am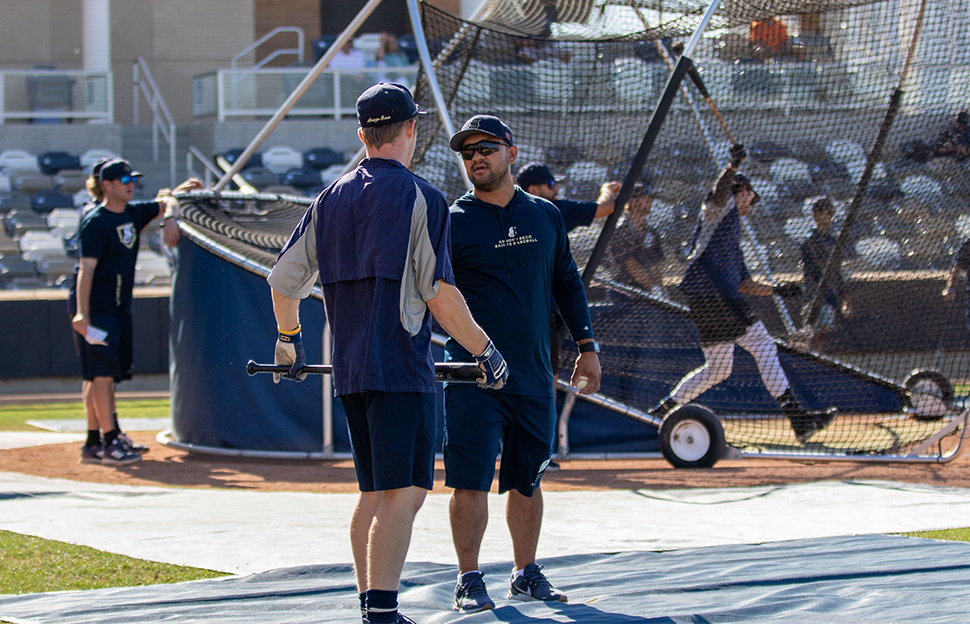 PASADENA, CA – Action is set to return to Jackie Robinson Memorial Field as the Arroyo Seco Saints kick off their 2023 Summer campaign later this week. The team will begin their season at home in a match-up against the Ventura County Pirates. First pitch of the Saints season is scheduled for 6:05 p.m. PST Thursday in Pasadena, Calif.  
 This year's Saints team contains players from all across the country, creating yet another talented roster for this program. The unit features 27 Division I players, 3 Division II, 1 Division III, and 4 players currently playing in Junior College. Amongst the 27 Division I players, four Saints on this season's roster play collegiate baseball at Power 5 programs.  
 While the Saints are returning a handful of players from last season's roster, the team is also bringing in loads of new talent. Wichita State teammates Jack Little (IF), Alex Birge (C), and Kyte McDonald (OF) all head West to Pasadena this Summer. Infielder Jack Little is coming off a very impressive Freshman season, earning All-Freshman honors in AAC. The Saints also welcome Raider Tello (IF), teammate of returning Saint Jacob Henderson at the University of Iowa. Tello posted a .306 batting average last season with the Hawkeyes, driving in 48 runs as well.   
 Henderson highlights the Saints returning players, along with other Division I talent. Outfielders Max Blessinger (Belmont) and Connor Bradshaw (Pepperdine) will be protecting the alleys of Jackie Robinson Memorial Field for another season in the Saints' Navy and Gold.   
 Changes to the Saints roster are just some of the ones fans should expect, as the CCL is also adopting a new playoff format this season. This year, postseason baseball kicks off with the Wild Card round on August 1, with the Divisional round the following day on August 2. The two remaining teams will face off in a best-of-three series to decide who will take home the CCL State Championship.   
 The Saints will see some familiar faces on the coaching staff this year, with head coach and general manager Aaron Milam leading the way once again; Josh Goossen Brown and Matt Stone will be returning as assistants as well. Newly acquired coach Scott Hong will be will be joining the team this summer to round out the coaching staff. 
Watch our games on our YouTube Channel!
Contributors:
Saints Reporter Bennett Snyder

(Ohio University)

Saints Photographer Angie Martinez (Mount St. Mary's University)
What to Read Next