News
Matchup Between Division Leaders Weigh In Favor Of The Home Team
By Arroyo Seco Saints June 22, 2017 03:48pm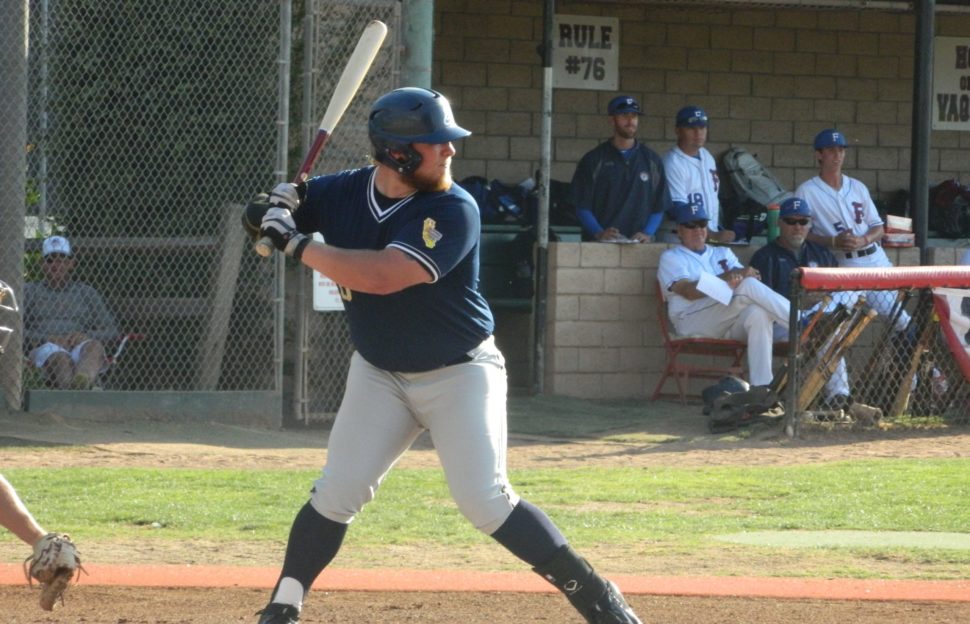 Kyle Pinheiro | Arroyo Seco Baseball Insider
In a matchup between division leaders, Saints were on the road at California Lutheran University to face off against the team that lead the Central division with a record of 6-4.
After a one-two-three inning, in came Dellan Reish (Arizona State University) to start the game for the Saints. After a first batter groundout, the runner stole second after a double to right field for the Oaks. A Sac single brings the runner home from third, along with a homerun to right field to start the Oaks off with a 2-0 lead.
Theron Kay was on the mound for the Oaks, he threw 75 pitches with four strikeouts only allowing three hits. Of those three hits, Derek Gibree (St. Leo University), Bryan Smith (Occidental College), and Spencer Mossburg (Lee University), who all managed to get on base twice with a walk and hit by pitch.
After the game, SS, Derek Gibree commented on the Saints performance adding "Their pitching was very tough, he had good off-speed, and we made a few mistakes on the field"
The Saints contributed three errors on the defensive side, a few of them resulted in direct run for the Conejo Oaks.
Head Coach, Anthony Chevrier also added that the pitching was dominant for the Oaks, saying "They beat us in all three phases of the game, it always starts with the guy on the mound, and that was something they did better than us tonight"
Both were ready to take the opportunity and grow from it as a team, saying that it was a long season and they plan to fix the mistakes and make improvements as the games went on.
The Game concluded with a 7-1 loss for the Saints, they look to gain momentum and answer this loss with a win as they return home on Wednesday, 21 against the San Diego Force. The game starts at 6:05 p.m. at Brookside Park.
What to Read Next