News
Loyola's Sean Buller to Lead 2018 Saints Coaching Staff
By Arroyo Seco Saints May 27, 2018 12:12pm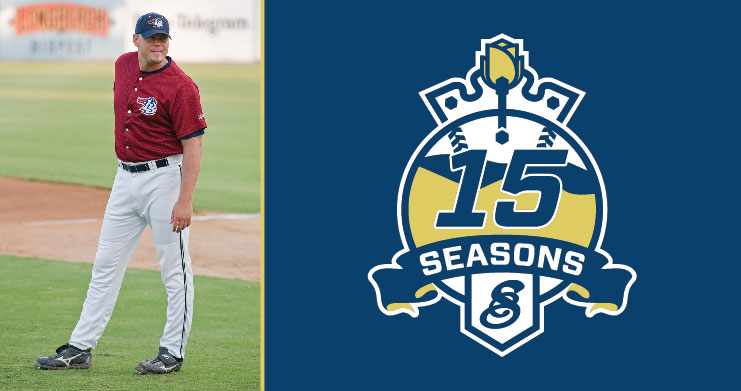 Established in 2004 and celebrating 15 seasons, the Arroyo Seco Saints have offered a premiere baseball experience for high-level collegiate and graduated seniors players from the West Coast and around the country. In the program's inaugural season in the California Collegiate League (CCL), the Saints finished an impressive second in the South Division.
Building on a successful first year in the CCL, General Manager Aaron Milam announced the 2018 coaching staff that will guide this year's squad:
Head Coach: Sean Buller

After a professional and collegiate career with the Detroit Tigers and University of San Francisco respectively, the current head coach at Loyola High School in Los Angeles, Calif. joins the Saints for his first stint in the CCL.

Pitching Coach: Matt Troupe

Matt Troupe, a graduate of Chaminade High School in West Hills and four-year captain at the University of Arizona, will serve as pitching coach for the Saints. Troupe helped guide Emory University in Atlanta, Ga. to a 2017 NCAA Tournament berth.

Assistant Coach: Dan DiPace

Dan DiPace returns for his second campaign with the Saints. DiPace brings a wealth of baseball experience to the coaching staff as a major league scout for both the Atlanta Braves and Montreal Expos, and as director of scouting and player procurement for the San Rafael Pacifics of the Pacific Association.

Assistant Coach: Cody Walter

Cody Walter played collegiate baseball at Providence Christian College in Pasadena, Calif. Primarily an infielder, Water captained the Sea Beggar squad during his collegiate career. Coach Walter's coaching experience includes time in the Carolina Shores Collegiate Baseball League with the Cherry Grove WaveRiders and with the Southern California Bombers collegiate team.

Assistant Coach: Dave Andrews

Dave Andrews, a product of the San Gabriel Valley, is a former catcher for Mt. San Antonio College and Pasadena City College. This past season, Andrews served as bullpen coach for Glendale Community College. The Vaqueros finished the 2017-18 season as Western State Conference champions.
"I am very much looking forward to the Sean Buller era in Saints history. I've known Sean for over 15 years, both as a teammate and a colleague, and am excited that we will get to partner again on the baseball diamond. It's a solid hire for us. He's a tactful competitor, and his experience coaching from the high school to the professional level will be invaluable to us and the high-level collegiate players we choose to put on the field each year," said Milam.
What to Read Next