News
How Building Homes Made Pitcher Logan Deskin a Better Baseball Player 
By Arroyo Seco Saints June 26, 2022 12:32pm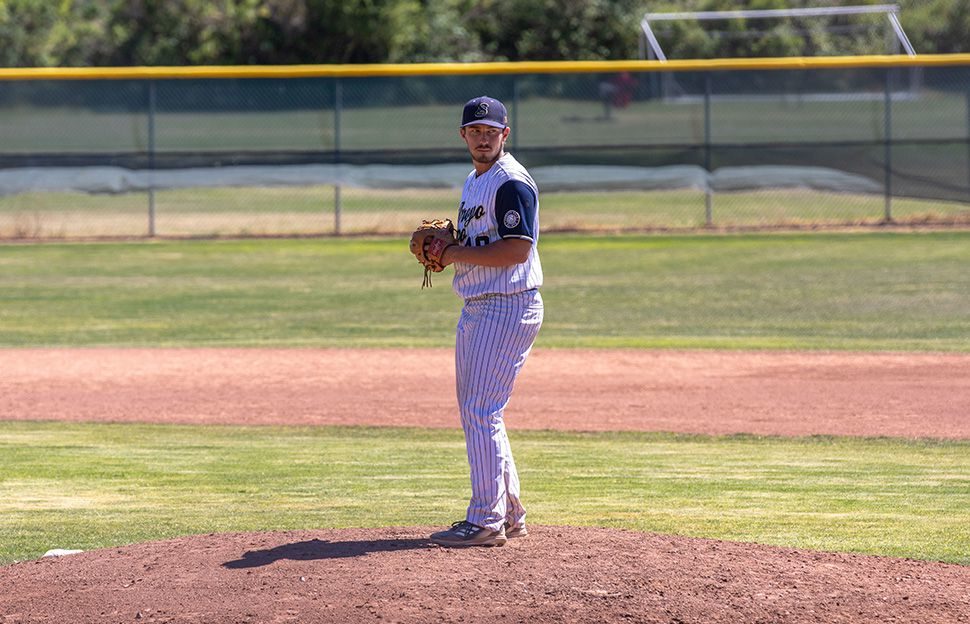 Saints' pitcher Logan Deskin (Regis University) has had a hot start to the summer, throwing in 4 games so far, while only giving up 1 hit with 0 earned runs and 4 strikeouts. Part of this success, however, can be credited to the work ethic he gained through volunteering with Habitat for Humanity. 
In high school, Deskin volunteered with Habitat For Humanity, an international non-profit organization that builds homes for those unable to afford one, and advocates for affordable housing
He worked with the organization to earn volunteer hours for the National Honor Society and did so on and off for two years. According to Deskin, he earned 25-30 hours per semester, amassing approximately 120 hours in total during his time as a member of the National Honor Society
According to Deskin, volunteering affected what kind of person he has become, because through volunteering he saw firsthand that "there are a lot of people less fortunate than we are". This allowed him to have a greater appreciation for the life he leads
He went on to say that volunteering with Habitat For Humanity has also heavily affected the kind of baseball player that he has become. He expanded, saying it "made me realize when I come to different places to play baseball, not everyone has had the same opportunity I've had growing up."  
Deskin also went on to talk about how building homes has helped him appreciate each moment he gets to play the game, and each moment he gets to improve on his game. "My work ethic and wanting to practice is there more because I know that I've been given a better opportunity, so I've been wanting to use those opportunities the best I can." This work ethic has certainly shown through so far this summer
He had the opportunity through Habitat For Humanity to go to Mexico with the organization 1MISSION and participate in building homes across the border as well, which he very much enjoyed doing. Volunteering with Habitat For Humanity or 1MISSION again down the line is something he very much sees in his future
Deskin finished the interview with a simple statement: "We're there to help people who are very much less fortunate than everybody else".
 
If you'd like to find out more about Habitat For Humanity or 1MISSION, here are links to their websites: 
Contributors:
 
Saints' Reporter Jackson Crawford 

 

Saints' Photographer Angie Martinez

 
What to Read Next