News
A Tough Battle and Loss for The Saints
By Arroyo Seco Saints July 15, 2022 04:16pm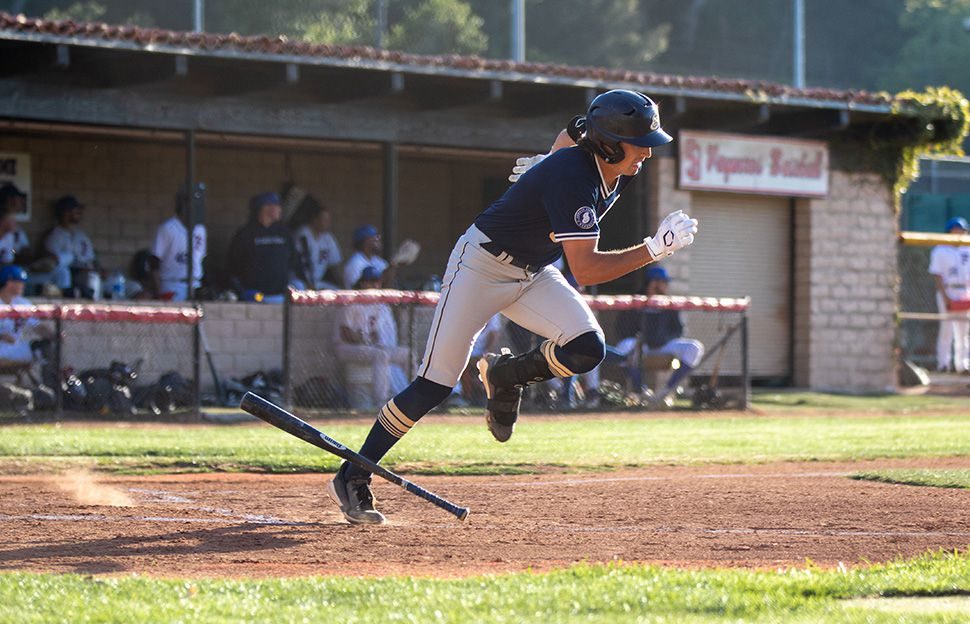 SANTA BARBARA CA- The Arroyo Seco Saints hit the road as they traveled to Santa Barbara to play their second game in a row against the Foresters. The Saints and Foresters never have a dull game and always battle right up until the lights go out. This game was no exception to that as the Saints persevered 9 tough innings but fell short by just two runs losing 9-7, Foresters. Despite a tough loss, the Arroyo Seco Saints still had a solid game with various great plays. 
Leading off for the Saints Jordan Rogers (Withita State), who has been one of the most consistent hitters on the team this summer proved himself again when he sent the first pitch of the game over the fence for a homerun. Rogers stated, "I knew from experience they usually throw first pitch fast ball, so I decided to go for it and something good came out of it." He also had 3 RBIs during the game and now has a total of 18 RBIs and 2 homeruns.  
On the mound, Cole Dale (San Diego) opened up for the Saints pitching the first 3 innings. Dale faced a tough lineup of powerful batters but put in the work and got in and out swiftly with minimal damage. 
 Drew Cowley (Oregon) who is a 5th year veteran of the Saints had some incredible hits in times of need during the middle of the game with a huge triple along with an RBI.  
Closing it up for the Saints was right hand pitcher Carter Foss (Brigham Young University). He was put into a difficult situation and pitched 3 tough innings. Foss put the work in on the mound with 3 strikeouts and helped the Saints get out of a few rigid innings.  
Head Coach Aaron Milam still feels his team played a great game of baseball and is proud to see how far the team has come as the season is coming to an end.  
The Arroyo Seco Saints will not take a break and play again today at Jackie Robinson Field against the MLB Academy Barons at 6:05 pm. Make sure to follow the game live on Instagram, Twitter, Facebook, and the live YouTube Broadcast! 
Contributors: 
Saints' Reporter Nicola Iannelli (Texas)

 

Saints' Photographer Angie Martinez (Mount St. Mary's)

 
What to Read Next